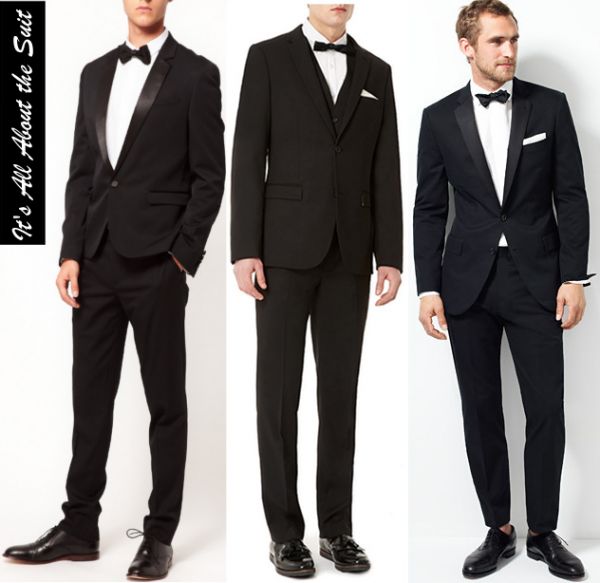 We know that all men look amazing in suits and tuxedos , but if you choose the wrong color, size, shape, or accessories it can throw the whole outfit off! We're here to help you with that. You can come to our store and talk to our wonderfully skilled associates who will ensure you have the perfect fit every time, but it may help you out to know a little bit about what you're looking for so you don't have to try on 50 different things before finding the one you want. Tuxedos come in different styles with different pieces, so we'll go over those pieces and attributes today and best tuxedo rental in Phoenix for you!
8 Tips to Look your best in your next Tuxedo
#1 Rent or Buy?
Most of our tuxedo clients are renting them for a wedding or other one-time event, but depending on your formal wear needs, you may want to consider buying a tuxedo.
#2 Keep it Classy
While it's perfectly fine to play around with small details, it's usually wise to stick to the classics when choosing a tuxedo. This usually means sticking to traditional colors. (Note: Prom is a whole different story! It's so fun to go nuts and go for fun colors for Prom to match your date. Formal events for post-high school crowds usually call for more basic colors and styles). Bonus: Consider a midnight blue tuxedo if you want to turn some heads. It's still classy enough for almost all events, but you'll stand out subtly.
#3 Fit
Some tuxedos are meant to hug your body a little closer than others. Some are going to be a little stiffer, but making sure the length is perfect is important for any good tuxedo.
#4 Style
There are three main types of tuxedos. Classic, Modern, and Slim. Refer to the image below to get an idea. You can never go wrong with a classic tuxedo, but a modern tux may be a good call for a trim look without deviating from the classic look too much. A slim suit is great to keep you looking trim and show off your shape.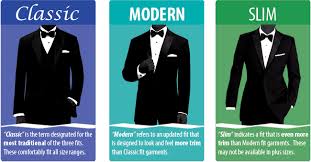 #5 Bow tie
Nearly every tuxedo calls for a bow tie! Sometimes a long tie is a good call, but the classic look begs for this classy bow tie style. Within the bow tie realm, however, there are multiple styles! Slim, large, straight, butterfly, etc. Try a few different styles to see what size works best for you.
#6 Cummerbund?
Not every tuxedo requires a cummerbund. These are often reserved for weddings and proms. Today they're sleeker and less noticeable than the last time they were in style, but they can still be a great option for any tux ! If you want to give the illusion of more length, this could be a great option. If you're already very tall and thin, you may want to reconsider.
#7 Suspenders?
This accessory has come back in a big way, for both suits and tuxedos! Most tuxedos give you the option to wear them or not—so you can change your mind at the last minute! If you plan on taking off the jacket or unbuttoning it, suspenders can be a nice touch (instead of a cummerbund).
#8 Buttons
A lot of tuxedo buttons come, by default, as horn buttons. You can get covers, or opt for the best tuxedo rental for you with different buttons.