Spring is amost over, guys, are you ready for graduation yet? This is an important stage in your life and you're undergoing a major transition. And you should mark it in grand style. Hence, the prom. 
Are you ready for prom night 2017? Ready to say goodbye to all of your teachers and to those class mates that you know you will not be staying in touch with? Are you ready to climb the next step of your evolution? Are you ready to end a great and confusing and wonderful time of your life just to start another one?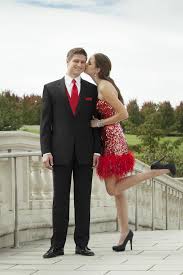 Well, these are things that, fortunately you still have a bit of time to think about. However, you also need to think about graduation day and the preparations you need to make for it, especially if you are supposed to give a speech and speak in front of the entire school. If you really are going to give that speech, than you should be prepared and, most importantly, you should make sure to look absolutely amazing. However, you should make a point out of looking absolutely amazing even if you are not giving that speech.
Now, we all know that the traditional attire for any high school graduation ceremony is the classic cap and gown. However, even if you are somehow covered by them, you should still wear something incredibly classy underneath. A cap and gown will never go well with shorts and flip flops, but with a great looking graduation suit. You should definitely think long and hard about what you want to wear on your graduation day.
First of all, a classy looking graduation suit will also look amazing in photos. This way you can take all the selfies you want, because you will look absolutely fabulous in all of them. More than that, wearing an amazing graduation suit will also mean that your parents and relatives could get a great reminder out of it.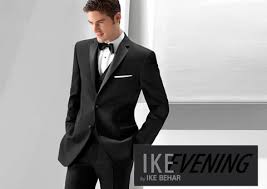 Second of all, we all know that graduations never end with everyone going back home and watching TV. There will surely be a party or some sort of a gathering at someone's place. So wouldn't you rather show up in your amazing graduation suit? Just think of what all the girls are going to say and think just how much you will be admired and even envied. So if you want to make a great impression at the after party, an amazing graduation suit is the way to go.
And if you are wondering where to get that graduation suit we have been talking about for so long, then you might want to check out Rose Tuxedo . This is the best and most amazing tuxedo rental shop in Phoenix. Here, you will be able to find the most modern and classy suits for your graduation day. Just give us a call or drop by our shops anytime!