The time is closing in for this year's winter formal and Halloween occasions. Are you ready? Do you have the costume to be the talk of the party? Are you prepared to look dashing at your school event? If you've answered, yes, good for you! We're sure you'll create beautiful memories in clothes that make you feel confident.
But if your answer is no, you should keep reading. Because we have the solution that will make you look dashing… whether for informal parties or formal events.
Let's dive in:
Halloween is certainly about fun and Rose Tuxedo can help you reach that avenue. They are not just about formal wear but are about putting you in clothes that make you happy and fit you perfectly.
One of the great things about Halloween is that there is no rule as to what you can be or how to dress up.
This is especially the case when you are using alternative styles of clothing to create your costume. For instance, Rose Tuxedo is a leading company in the formal wear industry.
But using those same types of clothing, you can make a wealth of different Halloween costumes.
For instance, just by using tuxedos, you are able to make old-fashioned costumes such as Gatsby or Dracula tuxedo. You are even able to go as Alfred from Batman if you are so inclined. It takes a lot of creativity to pull off a costume like that but it is certainly one that would stand the test of time.
Costume Ideas for Halloween
As people get older, the time for costumes from cartoons or video games ends. Now, people are looking for more sophisticated or classy outfits for their Halloween endeavors.
Whether you are a man looking to be Batman or a magician, or a woman looking to be a cocktail waitress or any other timeless classic, formal attire makes that a possibility in no time. Rose Tuxedo even grants a 30% discount if you mention anything remotely related to Halloween. This is a boon to not just your wallet but your imagination as your options are sure to open up more to you.
You may not want to do something too outrageous with the tux
There are even ways of just going as a Halloween costume couple where the man wears a tuxedo and the woman wears a black dress. You spice it up by wearing a mask or something resembling a skull for Halloween. As for other options, you can even go as James Bond or a playboy bunny.
Whatever you decide, Rose Tuxedo will have all the clothes and accessories of making it a possibility. We even have female tuxedos for rent.
Men's Formal Wear
Anything from a businessman to a club owner, there are all sorts of outfits formal wear is suited for. Let Rose Tuxedo put you in the perfect outfit and make your Halloween the best it can possibly be. Rose Tuxedo has cheap tuxedos for everyone and every occasion.
Winter Formal
Winter Formal is the next big dance between now and prom. So now is a good time to start planning! You could consider this a practice for Prom!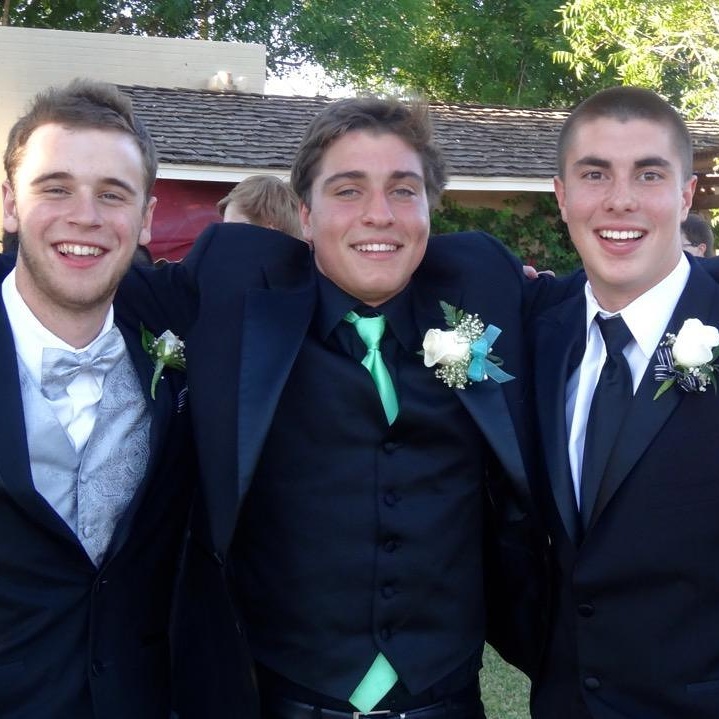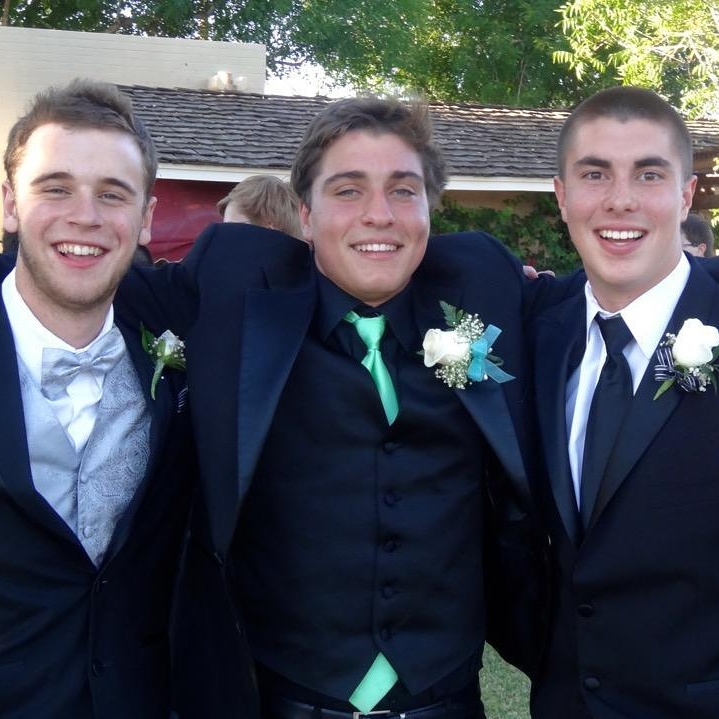 Winter Ball, Winter Formal, Snow Ball, or whatever your school is calling it is a great way to show off your date to your friends or go as a group and have a great time!
Today we'll talk a little about how to start planning for Winter Formal!
1. Choosing a Date
Ladies and Gentlemen now may be the perfect time to start looking for a date for this dance! You'll have Winter break to get to talking and get to know your date, which gives you time to change your plans before the dance. Some schools replace this formal school dance with Sadie Hawkins.
So all of you fellas may want to be on alert. Look your best and impress the ladies to get that invitation! For all of our single guys and gals, talk to your friends for a backup plan if your date falls through. But don't be afraid to ask a girl who catches your eye! For our taken groups out there, you'd better start thinking now or you may end up going stag after all!
2. Dress Code
Some schools opt for a dress code similar to that of prom. Oftentimes, a suit is preferred, but slacks and a nice shirt may suffice. You may want to go full out and wear a tuxedo—especially if you plan on buying one for Prom. It's better to be over-dressed than underdressed.
So let Rose Tuxedo hook you up with the most stylish suit and tuxedo rentals around! Don't forget that a 3-piece suit can look dashing on nearly any man. So woo her with fashion!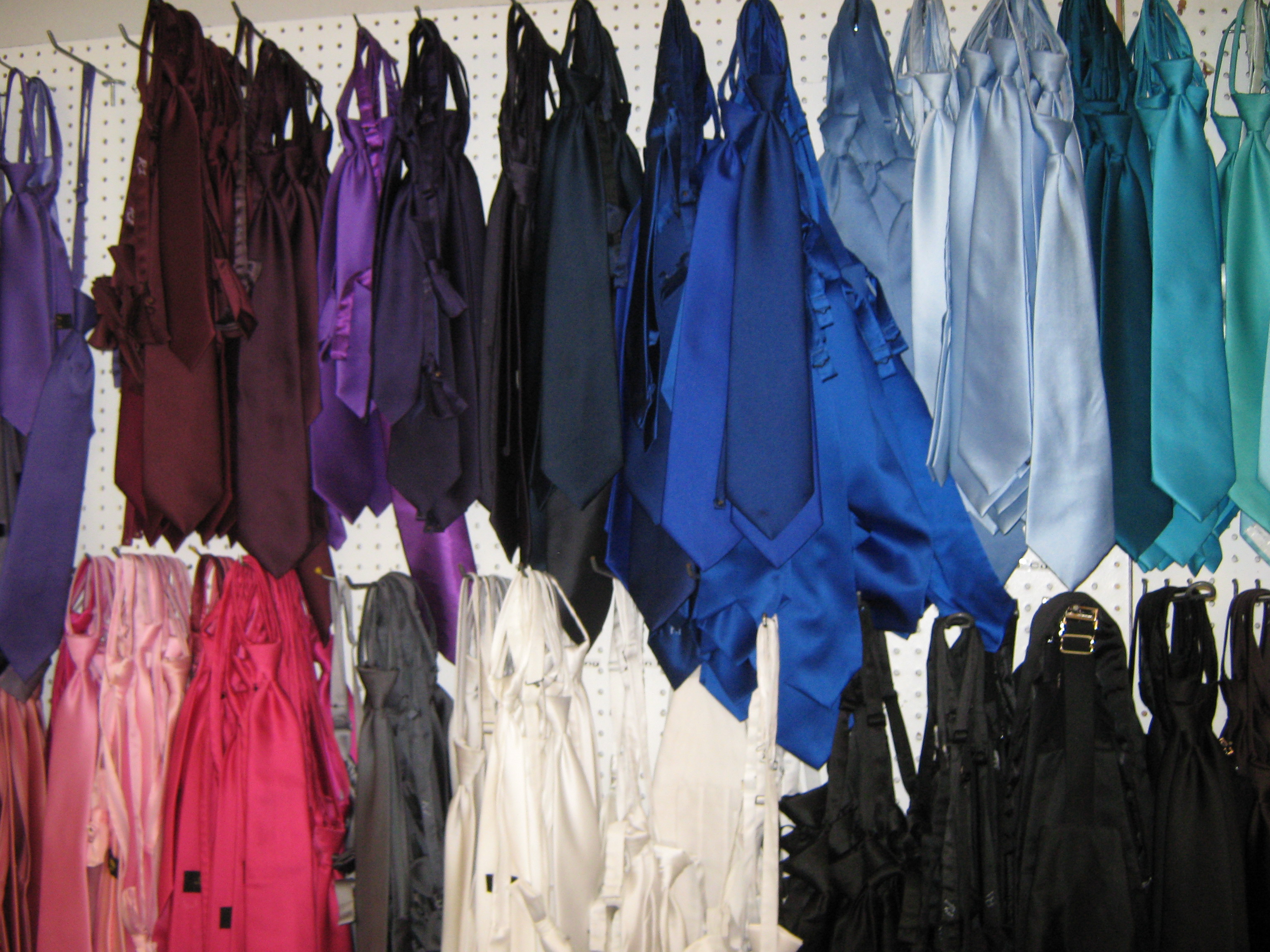 Rose Tuxedo over 1000 ties in-stock
3. Colors
Talk with your date (or party) and decide on colors. While matching like Prom is not always expected, choosing colors that go well together or opting for beautiful winter-themed colors can be fun.
4. Have fun
Whatever you do for Winter Formal, enjoy yourself. These are going to be some of the best memories of your lives. Don't get too caught up in planning and forget to dance with your friends and get some pictures taken. This isn't prom, but it's pretty close—so don't take it too seriously, but there's nothing wrong with going all out!
We're sure you can use these tips to have the best time of your life. What's important is oozing confidence and relaxed fun in the way you dress.
At Rose Tuxedo, we love to help out all of our clients, and we'll help you pick out the suit or tuxedo style that best fits your budget, style, and body shape. Check out our website to look at our different styles as well as help with ordering a suit or tuxedo online. We'll be happy to hear from you.