Halloween is fast approaching! We already discussed how to use a suit to look and feel like a super spy, but today we'll throw out some ideas for a Halloween costume that will make you look amazing and be of a higher quality than those Costume-In-A-Bag rip offs! High quality and better fitting costume ideas are here with Rose Tuxedo Rentals!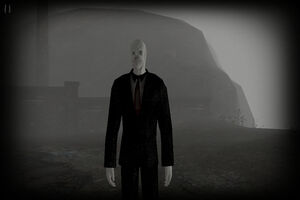 Super Heroes: Toss on a Superman shirt under your shirt and suit and unbutton the shirt just enough to let the logo shine through. Or, put on the suit and tell people you're Batman when he's not being Batman. It can also give you a good excuse to leave a conversation early by saying "My city needs me!" and showing your super hero shirt underneath and dashing away.
Sterling Archer: The FX show Archer features a spy who sometimes doesn't know what he's doing but manages to be hilarious and successful anyway. Rent a black suit and tie and carry around a drink or flask at all times, slick back your hair, and you're Archer.
Slenderman: The hit horror video game features a faceless being in a black suit and tie. Simple and terrifying for those who have played the game!
Barney Stinson: NPH in his classic suit attire on the hit show How I Met Your Mother is the perfect costume idea. Who doesn't look amazing in a suit? Be a lady killer and be dressed up for Halloween at the same time.
Office Zombie: Rent a basic, boring suit and pop on some zombie makeup and walk around like your leg is broken and you've got the perfect costume for the office party!
Blues Brothers: Get your buddies together and rent matching suits and carry around guitar cases and live your dreams of being one of the infamous Blues Brothers, just don't forget the hats and sunglasses.
Men in Black: Speaking of sunglasses, fashion up one of those memory-erasing devices and get a classy suit and run around talking about aliens—even better if someone's at the party dressed as some being from outer space!
Anthropomorphized Penguin: Everyone says penguins look like they're wearing a tuxedo. Use some face paint or get a mask and you will be the best dressed penguin at the whole party.
Psy from Gangnam Style: Blue suit jacket with black trim and black slacks and you can run around doing the Gangnam Style dance and be the hit of the party. The song may not be going viral anymore, but bring that back!
Steam Punk: Rent a three-piece suit or just the pants and vest and spruce it up with some Steam Punk gadgets (homemade or store bought) and pop some metal goggles on a top hat and watch the ladies swoon! This is done best with dark browns with leather and metal accents.