[fusion_builder_container hundred_percent="no" equal_height_columns="no" menu_anchor="" hide_on_mobile="small-visibility,medium-visibility,large-visibility" class="" id="" background_color="" background_image="" background_position="center center" background_repeat="no-repeat" fade="no" background_parallax="none" parallax_speed="0.3″ video_mp4="" video_webm="" video_ogv="" video_url="" video_aspect_ratio="16:9″ video_loop="yes" video_mute="yes" overlay_color="" video_preview_image="" border_size="" border_color="" border_style="solid" padding_top="" padding_bottom="" padding_left="" padding_right=""][fusion_builder_row][fusion_builder_column type="1_1″ layout="1_1″ background_position="left top" background_color="" border_size="" border_color="" border_style="solid" border_position="all" spacing="yes" background_image="" background_repeat="no-repeat" padding_top="" padding_right="" padding_bottom="" padding_left="" margin_top="0px" margin_bottom="0px" class="" id="" animation_type="" animation_speed="0.3″ animation_direction="left" hide_on_mobile="small-visibility,medium-visibility,large-visibility" center_content="no" last="no" min_height="" hover_type="none" link=""][fusion_text]
The fall season is often an ideal time for a wedding. The weather is cooler, the changing leaves offer a beautiful backdrop for outdoor pictures, and you can use a few pieces of nature for decorations. There are a few wedding trends and Fall Wedding ideas for 2018 that you might want to stay abreast of when completing your planning that can transform a plain and simple wedding into one that is charming and elegant.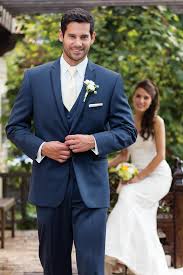 Color Coded
If you haven't selected the colors that you want to use for your wedding yet, then you might want to consider dark purples or burgundy. You'll also see quite a few neutral and pastel colors at weddings this fall season. A theme with the lighter colors is a light frost on top of them, making them look icy instead of what you might see in the spring. Complete your look with a few metallic accent pieces. There is nothing like an Autumn Wedding.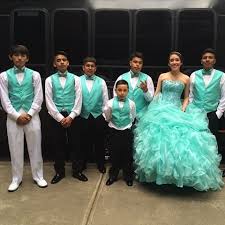 Sweet Treats
No wedding is complete without a cake or a dessert bar. Simple and humble are common trends with wedding cakes this year as couples are scaling back on how much money they spend on wedding cakes and how extravagant they are in general. Couples are focusing more on the meaning behind the cake and spending more money on the dress, the accessories, and the other details that make the wedding special. Many cakes will be designed with a clean appearance instead of a lot of fondant and sugar accents. Translucent cakes are also a hot trend for the fall wedding season. A thin layer of icing covers the cake, leaving only a minimal amount of the cake for the couple and guests to see. Another trend is serving pie at weddings instead of cake. And don't forget Fall Wedding Attire, so fun.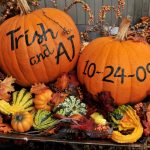 Notecards
There was once a time when couples sent invitations to guests and had an RSVP card as well as cards at the reception for guests to sign. Cards have also been placed on tables to mark where guests sit at tables at the reception. While invitations are still sent, the design and the information displayed at the reception is trending toward grace and creativity. Large chalkboards are used to offer details about the couple, such as the engagement date and where they will go on their honeymoon. Chalkboards are also used at the entrance to the wedding venue and the reception area as a way to welcome guests and show them where to sit. Wedding Ideas for all never ends. Have fun with it.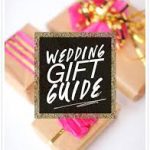 At Rose Tuxedo in Phoenix we are so ready for all the Fall Wedding tuxedo rentals . Come on in and have a look. 602 957-0089
[/fusion_text][/fusion_builder_column][/fusion_builder_row][/fusion_builder_container]