As a guy, there are a lot of things that you need to do before prom. The first one, and probably one of the most important, is to get a date. If you are not already in a stable relationship and do not have a high school sweetheart to go with, then you should definitely start looking, because it's the beginning and April and time is running out. However, if you are okay with not having a date for prom, then you can start focusing on other things. Believe it or not, there are things that need to be done even if you are going stag to prom. For instance, you need a prom tuxedo. You need to pick an amazing outfit that will leave everyone with their jaws on the ground.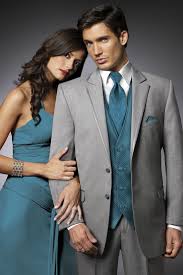 We understand that up until now you may have not gotten many occasions to wear a tux . Therefore, so far you have not had the chance to impress everyone with your incredibly good looks. This is exactly why you should pay extra attention when picking out your prom tuxedo. You want to get the right size, style and color.
When it comes to picking a prom tuxedo, the best choice for any young man these days is to simply rent one. This is mainly because you are definitely not done growing and you might not have the chance to wear your prom tuxedo a second time if you buy it. So renting a tux is surely the right and the least expensive choice, not to mention the most convenient.
Here, at Rose Tuxedo , we have a very large variety of different styles and colors that you can choose from. We have some of the most modern types of tuxedos and an array of sizes for you to try on. We understand that it is often hard to find clothes that properly fit, especially when it comes to formal wear. This is exactly why all of our stores have a professional tailor on site, who could make minor adjustment to the prom tuxedo you picked out for yourself.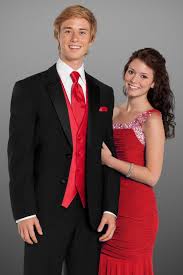 Now, the color of your prom tuxedo is also important. If you have managed to get a date, then you should definitely take her along and pick the color together. We are sure that by now she already knows what color her dress will be and it would actually be nice if you managed to color – coordinate. Besides, taking her to help you pick out your tuxedo will definitely suggest that you trust and value her opinions.
So if you have not yet started to get ready for prom, you should not waste any more time. This is a very important moment in your life and it would not be wise to let it catch you off guard!