With prom season coming up, it really pays to be aware of how you can look your best for your date. Dressed in your tuxedo with newly polished shoes and groomed hair, it really pays to look good during this special event in your life. But if there's anything that matters, it really pays to be a gentleman and know how to treat your date good during your prom. With these tips, you'll be sure to win your prom date's heart and make her feel special during this time of your lives: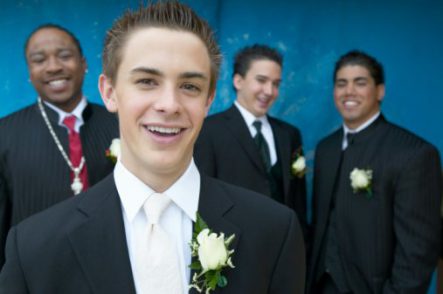 Pick Out Your Clothes Early
Waiting too long to rent a tuxedo may not be the best decision for you. Why? You may run out of classic tuxedo options in your size. Also, it's good to coordinate with your prom date on what color of dress she will be wearing. This way, you can pair the color with your tie and look good together.
Be a Gentleman
Despite what pop culture is telling you, it is always a good tip to be a gentleman to your date (or any woman for that matter). Make sure that you pull out her chair, open the car door, and think of her welfare first. If she feels cold, you can offer your tuxedo jacket to keep her warm.
Bring Flowers
Whether you're picking up your date or meeting her at the prom venue, it's always a good idea to greet her with a bouquet of flowers. She will feel really happy with the gesture, even if you're well-meaning and treat it as a sign of being a gentleman. It will still make her feel special and lucky enough to be your date!
Ask Her to Dance
No matter how good or bad you are in dancing, it's good to ask your date to dance with you. This will let you both enjoy each other's company and remember the event the rest of your life.
Remember, prom is not only for real life couples and romance. Even if you're just friends with your date, you can still make the night extra memorable for her. Show her a good time by being a gentleman and looking your best. These are the best secrets for enjoying your prom.
If you're still looking for a tuxedo for your prom, check out our available tuxedo rental options. You'll find one that will suit you best!