Should you hire a DJ or a band?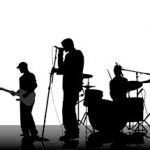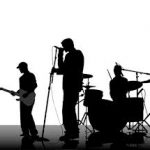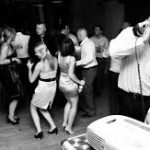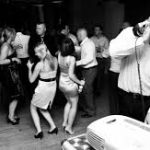 This is a question we here from Bride and Groom's all the time. The simple answer people think is, if you can afford a band then why not. I've been too a lot of wedding's over my years in the Bridal and Tuxedo business and I love live music but sometimes having a DJ is not only cheaper but you can keep the music going and have all the songs you desire played, and when you want them played.
Some songs do sound way better when played by a live band and you can't beat the reaction of the guest when some songs are play. Very hard to create with a DJ but some DJ really interacts and tries very hard to get the guest in the mood.
When you hire a DJ you usually meet with them way before the wedding and share your desired music you want played. One of the downsides of hiring a band is they maybe limited with the selection of music they offer. They maybe a great band but they may not know much about 80's music or current vibes.
What people also forget is when you hire a DJ you also get an Emcee kind of. Usually a good DJ will keep the guest involved and help with all the formalities that go along with weddings, like toast, first dance, bride and Dad dance and the throwing Garter and flowers.
Space for a DJ or Band is also a huge concern. If the venue is big then you can go either way but if you're wedding reception is in your back yard it maybe too small for even a drum set and the neighbors may not like either.
Can you skip a DJ and Band and create your own playlist and let it rip? Sure. This may save you a lot of money but like my friend Tony say's from System Mobile DJ in Phoenix, AZ, playing your own music always has it's issues and have more to deal with during a wedding reception than keeping the music flowing.
At Rose Tuxedo in Phoenix and Mesa we can help make your DJ look good with a Tuxedo that matches your theme or a vest and bow tie. And of course we can take care of your entire wedding guest with the latest designer tuxedos, from the Grey Allure tuxedo to a Blue slate tux and even some old school Double Breasted suits . We have 3 locations to serve you and the best Fall Wedding Tuxedo rental prices and selection. Best wishes to all. We also have a preferred Wedding vendor page on our Rose Tuxedo web site that can help you choose a great DJ, Wedding Cake company and more.