The holidays are a great time to wear that beautiful dress in the back of your closet or to rent a stylish tuxedo from somewhere like Rose Tuxedo in Phoenix, Arizona. There are holiday parties at work as well as at home and having the perfect holiday party attire can save you time and money while still allowing you to look polished and put together. Below are some tips and tricks for both men and women who want to choose the perfect holiday party attire for their home or office party.
Holiday parties are a great chance for women to wear fun and festive colors. Some women may not feel comfortable wearing a red dress or outfit on a regular occasion but holiday parties are a great opportunity to step outside your comfort zone and try something new. A red dress is always a classic piece for any holiday party attire. Not only does it look festive but it also helps you to stand out which is perfect for those office parties that you know the boss will be attending. If red is a little to bright or festive a nice dark green or dark blue also looks great at any holiday party.
If a dress is just not your thing why not try a red or black pants suit. A red pants suit allows you to be festive and colorful while a black pants suit typically looks classier and more sophisticated. Aside from a dress or pants suit women can also try a skirt, a romper or even women's tuxedo . 
When choosing what outfit to wear women should also keep in mind what shoes, bag and accessories you will wear. If you are wearing a red dress or outfit you can wear black heels, red heels or even gold or silver heels. If you are wearing something a little simpler like a black dress or outfit you may want to add a pop of color by wearing red, silver or even green heels. A red, green or black purse work well with almost any outfit or color. For jewelry gold or silver works well at any holiday party.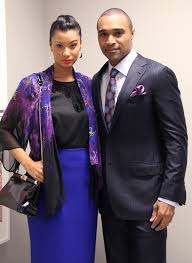 For men the best holiday party attire is always a man's suit or tuxedo. Suits and tuxedos look stylish, sophisticated and very well put together. They are perfect for any home or office party especially those with a more fancy feel or those that require black tie attire. Rose Tuxedo in Phoenix, Arizona not only has Men's and ladies suit rentals and tuxedo rentals but they can also put together a look for you making it even easier to choose a party outfit.
If you are going to a more casual or laid back home or office holiday party men can dress comfortable or casual in dress pants and a nice sweater or even khakis and a nice button down shirt. Keep in mind though you will be seeing a lot of family and coworkers and you want to look your best.
Rose Tuxedo has a awesome black suit rental for you or a Grey Suit rental and we suit all of Phoenix and surrounding cities. We have a Mesa Tuxedo rental shop also. For lady Holiday Party attire you can always take a look at Luv Bridal and mention Rose Tuxedo for more savings.