Rose Tuxedo offers prom specials for as low as $69, but typically a prom night tux rental costs $100-$160 complete. This is not always the case at the Big Box Men's Formal Wear stores. Do to their high over head cost some of their tuxedo rentals will run well over $200, almost the cost to buy a tuxedo. Most guys typically pay for his and his date's dinner and the Prom Tickets. Limos are popular at many schools, and couple's can share the ride and it can cost around $35-$50 or more per hour. Why not save money on your prom tuxedo rental and find a cheap tux rental? Well, you can. Shop small, shop local tuxedo rental shops that have lower over head and better service and you can save over $100 on your Tuxedo rental compared to Men's Ware home. At Rose Tuxedo our Prom Tuxedo and Prom suit rental prices are very transparent as they should be. Why should you have to go down the list of Designer Tux mannequins in the big box tux shops and have them say, this tux is $150, this tux is $180 ect and then they go through the menu of options like a restaurant, if you'd like a Pocket square it's $10 more or shoes ect. Rose Tuxedo tries to keep this simple and with very few extras, but there are some. Here is a example of our pricing. You must also remember that Prom Tuxedo rental pricing around the USA will be different from big cities like New York to small towns in Colorado to Arizona Tuxedo rentals . At Rose Tuxedo we like to think we have all the big city designer tuxedo rentals at the small town prices. Renting tux is easy.

1. Classic Collection Prom Tuxedo Rentals- Over 10 different designer Tuxedo rentals all one price $99.95, includes designer tux jacket, pants, shirt, choice of in stock vest and tie or bow, plus tax and waiver
2. Premier Collection Prom Tuxedo rentals- $149 Complete, Grey Tuxedos, White Tux, Slim Fit tux, Slim fit pants, skinny tuxedo pants and more~~plus tax and waiver
How much does it cost to go to prom?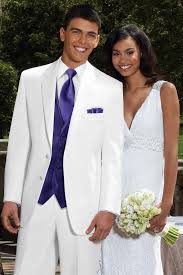 The average cost is around $400 some surveys have said and at the time I thought that was kind of extravagant, but it turns out the girls who are attending prom this year pay a lot more than the guys. A new survey from Visa found that on average, families will spend $1,139 on prom this year so why not save when you can and renting a tuxedo from a small local tuxedo shop can help you do that. Going to Prom is a great way for every young high school student to enjoy their Junior and Senior year and most parents welcome their children to go but at Rose Tuxedo we know it's no cheap to go to prom and if we can save you money and some of our preferred vendors like Limo companies and Fine dining Restaurant coupon we will. I know for a fact that renting your tuxedo from a local tuxedo shop that carries their tuxedos in-stock can save you lot's of money on a rental, usually half from what the big companies charge. If you rent a tuxedo at Rose Tuxedo you will still have money to buy the tickets, dinner and pictures compared to renting at the Big Men's Formal Wear stores, no joke, it's a lot of savings. And your Tuxedo at Rose Tuxedo is no cheap tuxedo as far as quality and that can be said about all small tuxedo shops, great quality at great tux rental prices.

Manny tuxedo shops offer a $40 off coupon for a tuxedo rental but how much are they charging you to begin with? At Rose Tuxedo our prices are listed right when you walk in with no funny business. We do have some premium charges for Tuxedos we don't own and get from a catalog but most of the time our customers find a awesome designer tuxedo at a great price. Even white tuxedos and grey tuxedos. Sometimes you can even get lucky and shop at thrift stores and maybe find a nice tuxedo, vintage even. But trust me on the $40 off coupons from the big box stores, it's usually $40 off a $250 tuxedo rental so you still pay $210, go and see and please email me direct if I'm not kidding. asbrocca4@aol.com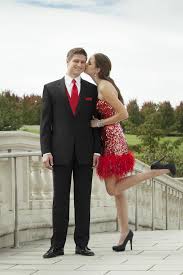 How much does it cost to buy a new tuxedo?
The answer depends on where you go and what you need to consider is the financial question: If you'll wear the tuxedo more than three times in the next few years then maybe it pays to buy it. The price to buy a tuxedo can be around $1,000 new and $400 used and tuxedo rentals can run approximately $200 each and more from the big box stores and around $100 from the local small tuxedo shops. It maybe something to consider buying if you will use it multiple times. I graduated in 1982 and my high school day were much cheaper (and my Uncle owned President Tuxedo's in Michigan) What would my parents have said if I asked for $1,000 for the dance and all the expenses associated with it? Hmmm, I may not be going but if I could rent a tuxedo at Rose Tuxedo for a $100 that would save them big and help with all the other cost with going to prom.

 The dress. The shoes. The flowers. The jewelry. The makeup. The transportation. The photo package. Who knew prom had the potential to cost as much as some people's weddings? You've got a little bit of time to plan, think, shop and save.
Prom season kicks off around mid-April and continues through early to mid-June in some parts of the country. Most prom nights will fall some time in May. The following tips can help you prepare your budget in advance of the big night. For the ladies it's about picking the right dress, shoes and make up and accessories. Guys, your lucky!! It's about picking out a nice designer tuxedo rental at a great price that won't break the bank. Most rentals come with shoes and a fashion full back vest to match the color of your dates dress. The ladies could easily drop $150 or more to get yourself professionally ready. The expense of hair, makeup and nails could easy cost as much as one Tuxedo rental for prom.
Formal prom portraits can be nice to have, but they can cost $25 to $75 depending on the size and number of photos you buy. Since many digital cameras take great pictures you maybe able to save on this and not stand in line early to get photos.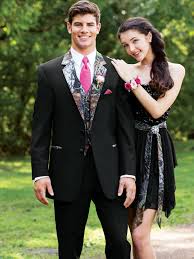 To rent a limo or not to rent a limo?
Most have 4-hour minimums and also require tipping, so you and your friends should come up with a total cost estimate and then divide that amount by the maximum number of people you're allowed to squeeze into the limo. But be ready this is not cheap but it is fun and safe. Something to consider when you rent your Tuxedo from a small local tuxedo shop because you will save over a $100 per tux rental sometimes. (put that towards the limo rental fee) Don't ever be afraid to ask for a discount from all these vendors and explain any hard ship you maybe having, we want you to go to prom, it's fun and great memories so if we can save you a few dollars I promise all of us Prom Vendors will do it.
Shop around for a tuxedo that's all I can say.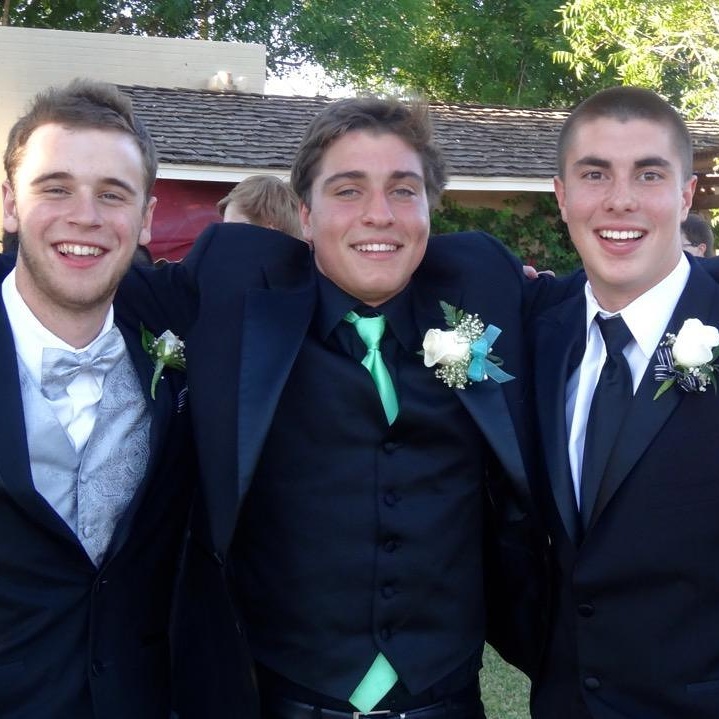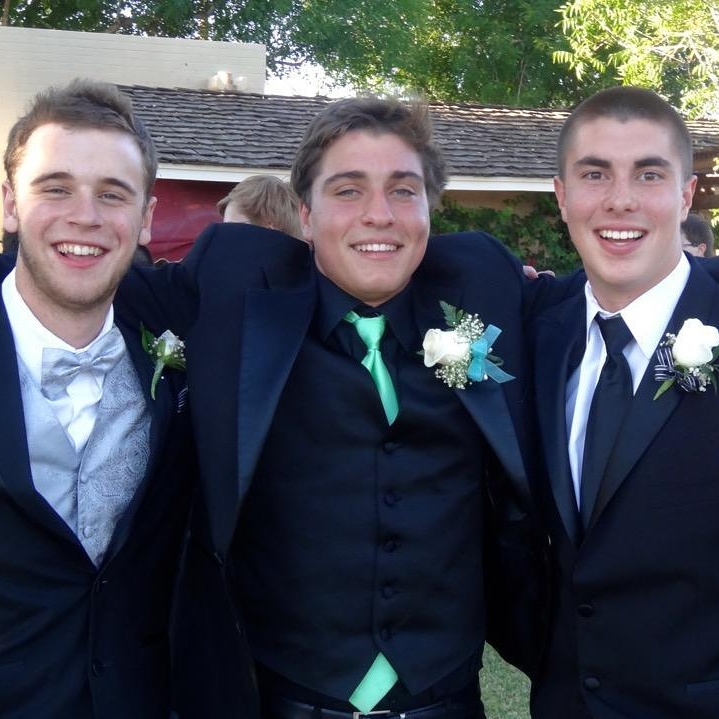 Guys, here's the tip for you: A tuxedo rental can set you back $75 to $100 or more at a small local tuxedo rental shop, so take the time to call several tux rental shops over the phone to compare prices before deciding where to go. Since you probably don't rent a tuxedo that often be sure the shop will give you all the accessories you'll need: the designer tux itself, shirt, vest or cummerbund, (if needed a front pocket), shoes, tie or bow tie. Do a quick Google Search in your area and make some calls to local tuxedo rental shops, the price may seem high but it will surely be less than the Big Chain stores and probably much better service and selection. Be careful with the " tuxedo rental prices starting at" this could just be a simple classic tux in the corner of a shop and then big tux rental fees from a catalog. Going to Prom is not cheap but one of the items (tux) needed to attend doesn't have to cost you the price to purchase when your only renting. An most importantly to all, have fun and be safe, that's all us Tuxedo Specialist and other vendors want. www.rosetuxedo.com