In some ways, choosing groomsmen suits and tuxedos is an easy decision. You've got your groomsmen all picked out, so it's just a matter of figuring out how many to pick up for each of them. 
But there are also plenty of other factors to consider when picking out these outfits: what color should they be? Should you rent or buy suits? Will everyone wear their suit/ tuxedo or will they wear theirs together? And if it's possible, where could we have one fitting party as a group?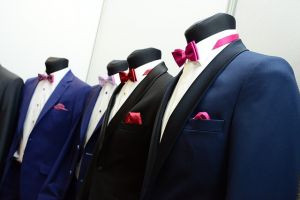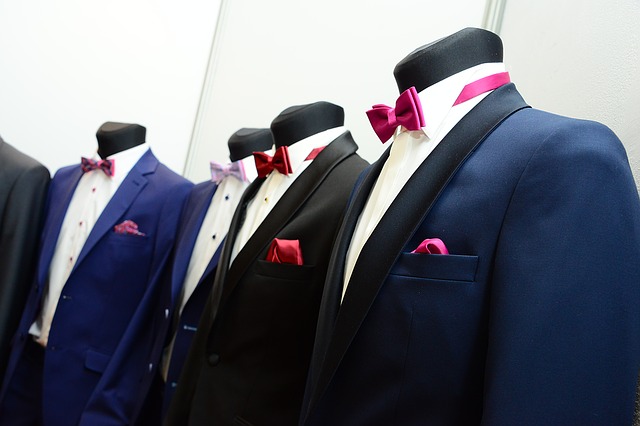 1. Start Early
There is nothing more important than starting early when it comes to choosing your groomsmen's suits and tuxedos . The reason for this is that you want to ensure that the best deals are available when you need them, so start planning and make sure your order is placed as soon as possible. Also, by having everything ready before the big day, it will be easier for everyone involved in planning everything else (like transportation) because they won't have any trouble finding what they need once again!
2. Determine the look you want
The first step in selecting a suit for your groomsmen is to determine the style of wedding you're going to. If it's an outdoor ceremony, then it's best to choose something that can withstand the elements—for example, if you're having an outdoor wedding at a beach resort, don't wear white pants with open-toed shoes.
3. Don't forget to pick your suit first!
Choose a suit that is in the same color family as your groomsmen 's suits. This can be difficult, but it's worth it to make sure you're matching.

Choose a suit that is complementary to the bride's dress. This will help ensure that everyone looks good together and helps ensure cohesion between all parties involved in the wedding party.

Choose a suit that is complementary to the bridesmaids' dresses (if applicable). If one of them has an off-the-shoulder neckline, then this means she'll need something longer than just long sleeves; however, if another one has short sleeves and wants some extra coverage from her shoulders down over her chest area then she'll probably want something shorter than what they usually wear under their arms like tuxedos or even jackets depending on how fancy they want things to be — but again: don't forget about how much space there should be between each person's shoulders. Hence, nothing gets too tight around those areas!
4. Choose the color of the groomsmen's suits or tuxedos.
The color of your groomsmen's suits or tuxedos is one of the most important decisions you make when picking out a suit. Choosing a color that matches your wedding theme is crucial, but you should also take into account what time of year it is and whether it's appropriate for daytime or nighttime events.
For example, if you're getting married in the summertime when it's sunny all day long then choose something like white because this will stand out against other colors on your guest list (like red). On the other hand, if you were planning an autumn wedding where fall leaves would be outdoors during cocktail hour, then choosing something darker like navy blue might work better since those colors won't clash with everything else happening around them.
5. Choose color coordination
You also have to decide what colors should go together in an outfit. This can be tricky because everyone has different tastes and preferences. However, some basic guidelines will help give everyone confidence when making decisions about which outfits to wear during their special day:
Go with neutrals such as black or navy blue whenever possible

Avoid bright colors such as reds/pinks unless they're used sparingly throughout

Avoid patterns unless they complement another item perfectly – patterns tend not to sit well together!
6. Decide whether you want to rent or buy your suits and tuxedos.
Renting is a good option if you can't afford to buy your suit and tuxedo. Many places rent suits and tuxedos and they cost less than buying them new. If you need such services in Mesa or Phoenix, simply visit a convenient Rose Tuxedo store. You do not need an appointment.
7. Consider having a suit/tux fitting party!
The bride and groom can help out their groomsmen by picking out their suits or tuxes from the selection available at the store. They can also advise on how best to wear them once they get there ("Don't pull up the lapels too high") and make sure that everyone looks good!
The bridesmaids should coordinate their dresses so that everything matches — this way, everyone gets in one suit together, instead of having different styles all over town. Plus, it's nice when everyone looks similar so they don't feel like strangers during photos outside ceremony venues.
8. What budget do you want to allocate to the suits/tuxes?
When choosing your groomsmen's attire, there are two main things that you need to consider: how much money do they have and what style of suit or tuxedo best suits their personality? If your friends are on a tight budget, then it may be wise to choose something more affordable than if they had more disposable income available.
If, on the other hand, they can afford to spend a bunch of money on their suit, factor that into your plans.
9. Decide how formal or casual you'd like the wedding party to dress—it's your day, after all!
Consider the venue, season, and weather when making this decision. It would be a shame if the train got stained by mud on the way to the altar. The same goes for your guests – you don't want any of them looking like they've stumbled onto the set of "Mad Men" when they show up at their friend's wedding at The Icehouse.
Finally, think about what activities are planned for your big day (or if there will be any). Will everyone be dancing? Is there going to be food available? Do people prefer sitting down or standing up throughout most of their days on earth? These are just some questions that can help inform your decision-making process when selecting suit styles and tuxedos for your groomsmen!
Choosing groomsmen suits and tuxedos can be stressful. It's important to plan ahead so you don't have to make last-minute decisions when it comes time for your wedding. It's for this reason we offer our services any time of the year.
We hope our advice helped you decide on a wedding dress, groom's tux, and groomsmen suits/tuxedos for your big day. If you have any questions or want more information on how to pick out your suit/tuxedo, please contact us today!