In life, we all have stages and dates that are very significant and exciting but that also come with a high level of stress for the celebrant and therefore, as the celebrant, we have to make decisions and, what better example than the celebration of YOUR QUINCEANERA?
In general, and especially the Hispanic community, they make great ceremonies and celebrations to celebrate the 15th birthday of their relatives. But, in the end, the decisions fall on you for being the birthday girl because at every quinceañera party you have to take care of many details. To mention a few, they are choosing the court of honor, the song for the surprise dance and the dress will be another big decision that you must add to your list. And because we love being part of such important celebrations in a person's life, we will advise you on how to go about this.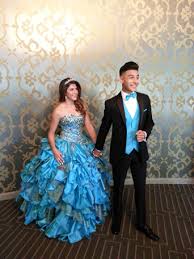 Our first advice is that, do not worry, do not stress and take it as something especially exciting because who does not like to go shopping or choose dresses? Enjoy the moment!
In Rose Tuxedo we say that everything is a matter of personality because that will increase your confidence, which will make you look even better, so you, as the celebrant, set the tone. Of course, remember to always take into account the opinion of both the girls of the court of honor and the chamberlains regarding their preferences, but you mark the pattern for the colors and for the theme (which almost always depends on the color of the dress).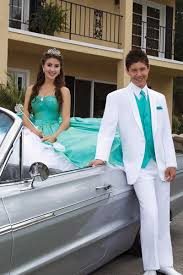 It is recommended that the choice be your favorite color. You can also guide yourself through the seasons and use pastel fabrics during spring; Warm colors like yellow, orange, green and fuchsia in the summer and more dramatic colors during fall and winter. Quinceanera dresses must be steamy and can be of different styles such as:
Gala: It is not only the typical dress of the fairytale but also the most common option.
Line A: It is characterized by a tight bodice and a lack similar to the letter "A" capital letter and looks great on all body types.
Modified "A" line: Very similar to the "A" line style, but with a skirt that extends beyond the hips.
Trumpet: This style fits the body to the middle of the thigh, then your skirt widens to form a figure similar to that of a trumpet.
Mermaid: The skirt of this dress fits the body to the knees and from there begins its flight.
Sheath: This style has no waist and fits the body from the neck to the bottom of the dress.
Tea skirt: Get this name thanks to the length of your skirt that ends between the knee and ankles.
Mini: This style is perfect for petite bodies as the length of the skirt of this dress ends above the knees.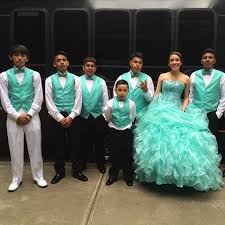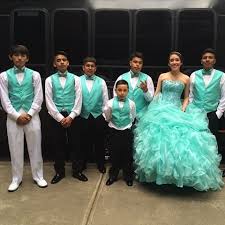 These were some tips on the styles and colors that you can use to look like in Rose Tuxedo we like that quinceañeras look in their celebration, perfect, glamorous and with a lot of personalities. Speak Spanish at Rose Tuxedo. Please call 602 375-8280
1 free with 5
2 free with 10
3 free with 15