You just got an official mail. You are invited to a black-tie event this winter. And you are not sure about what to wear and how to dress. Dressing for a black-tie event in winter can be incredibly simple and should never be an intimidating task. 
Black tie is the one bastion of classic men's wear where the rules are so perfect there is no need to break them. A man looks his best whenever he is perfectly dressed in a black tie .
We put together some rules to help you stand out in a black-tie event during winter.
Let's get started!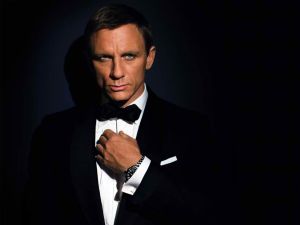 Black tie Rules you Need to Follow
By simply following the fundamental rules, you can always dress with confidence knowing that you're going to look great regardless of what formal situation you find yourself in. 
The best-dressed man in a black tie is a man following the rules. 
Case in point:
1. Match fabrics
Make sure the fabric of your lapel matches the fabric of your bow tie. 
2. No clip-on bow ties
Don't wear a clip-on bow tie. It looks tacky, cheap, and looks too perfect. One of the more interesting things I found in the world of men's style is that when things look too perfect, they just look wrong.
3. Make sure you're wearing a cummerbund
Details matter. It says a lot about you if you pay attention to them, especially when we are talking about a very prescriptive dress code.
4. Do not wear a regular suit with a bow tie
If you don't have a tux, you don't have a tux. A suit with a bow tie is not a substitute for a tuxedo, you will be completely out of place.
5. Don't be creative
Unless the invitation clearly says creative black tie, don't think outside the box.
A black-tie event in winter is not a time to be different and call attention to yourself. Black-tie events usually have a dress code, so that everyone looks uniform. 
The way to stand out in situations like these is to pay attention to details, especially fit. If you are in a room full of tuxedos and you fit perfectly, you will look great and stand out.
6. Make sure you are wearing the right shirt
They do not create shirts equally when it comes to black ties, and they are specific things you should pay attention to, like a collar, cuffs, stud sets, and cufflinks.
7. Wear the right shoes
Make sure you get the right shoes. Your shoes are the first thing a woman will notice about you. You can stand out with a good pair of shoes.They need to be black. 
How to Dress for a Black-tie Event in Winter
1. Dinner jacket should have peak lapels or a shawl collar
Your dinner jacket should not match your lapels. The proper tuxedo jacket has a peak lapel or a shawl collar, and preferably a single button because it has the cleanest look and no pocket flaps.
If your tuxedo jacket has pocket flaps, just make sure you can tuck them in. Another important element of a proper tuxedo jacket is that it has alternative-facing, satin lapels.   
2. Wear a self-tie bow tie in the same material as the tuxedo lapel
It is always best to have a self-tie bow tie made from the same material as your tuxedo lapels. If you're wearing a winged collar, a specific size bow tie is always best, but if you have an adjustable size bow tie, make sure you are always wearing it with a fold-down collar instead of a wing collar.
3. Always cover your waist with a cummerbund or waistcoat
It is important to wear a cummerbund or waistcoat. Covering your waist is one of those elements that separates black ties from daytime business wear. It further elongates the silhouette and elevates the ensemble. 
These subtle minor elements taken together are what make black ties so special. If you are wearing a cummerbund, be careful to make the pleats face upward. The tradition is to use those pleats to hold your ticket for the evening event.
4. Wear a thin formal watch with a leather strap or no watch at all
Traditionally, one does not wear a wristwatch with a black tie. However, these days it is acceptable to wear one as long as it's not a large sports watch. When wearing a watch, it has to be an elegant thinner timepiece, preferably with a leather strap. 
Always try to match the hardware, so if you are wearing gold studs, try to wear a gold wristwatch. If you are wearing a vest, you can accessorize it with a pocket watch or a pocket watch chain.
5. Wear neatly folded white pocket square
It is always best to wear a neatly folded thin white pocket square in your jacket. Just the simple addition of a white pocket square completes the whole look of this ensemble.
6. Wear highly polished black shoes, ideally patent leather
When it comes to your shoes, you want to be wearing a pair of black shoes polished to a high shine. Either a pair of plain black cap-toe oxford, whole cut, or opera pumps.
These days you see so many people wearing slippers with black ties or worse without stocks. Traditionally, slippers remained worn either at home or at your club, but really, they're not meant to be worn out with a black tie during winter.
7. Wear plain black over – the calf silk sockets
Most traditionally, with a black tie, you would wear black over-the-calf silk socks. These silk socks don't look like your sister's stockings. Instead, they elevate the formality in the elegance of black tie because they have a nice soft, subtle sheen to them. 
Now, if you don't have silk socks, you can wear a pair of smooth black over-the-calf socks as long as they are not fussy or faded. Calf socks are important because they prevent your socks from sliding down during the evening, thereby exposing your bare leg.
8. Wear a white tuxedo shirt with studs and French cuffs
With your tuxedo shirt , you want to be wearing a plain white shirt with a flat front either with a fold-over collar or winged collar. If you have studs, it's a beautiful way to elevate the ensembles with a bit of embellishment and to feel comfortable during winter.
So, if you don't have formal studs you want to wear with your tuxedo, then you want to be wearing a white shirt with a covered placket. A covered placket is just an extra piece of fabric that flaps over the front of the shirt, and it just conceals and covers the buttons. 
9. You can wear a scarf, formal overcoat, and gloves as long as you don't wear them inside
There is nothing wrong with the scarf and gloves as long as you take them off whenever you arrive and don't wear them inside. Preferably, use either a white or black silk scarf, and remember no fuzzy socks and no fuzzy scarves.
Get Your Tux from the Expert
Get a well-customized tux that fits perfectly that will make you stand out for black tie events from the experts. You will get the best advice from experts.
Rose Tuxedo is the latest tux and suit rental in Phoenix, and Mesa offers the best tuxedo. You can get a tailored tuxedo that fits perfectly for black ties, parties, and other events from us at a very affordable price. You can get your tux the same day you order it from us. We work all day throughout the week to serve you. Reach out to us.