Now that spring is over and summer has majestically kicked in, you should get ready for the wedding season, because no matter your age, if you have at least a couple of friends and family members that are in their twenties or thirties, you are bound to be invited to a couple of wedding this summer. However, you should know that weddings are not so easy to take part in, especially if you are directly involved (best man, ring bearer, etc). The main reason we say this is because everyone's eyes will be on you and mistakes should not occur at all.
So in order to make an impeccable impression and to keep the bride and groom happy, you need to start preparing yourself for these big events. First of all you will need a proper wedding suit or even a wedding tuxedo. However, if you are going to attend more than two weddings in the same circle of friends, we strongly suggest that you make this wedding suit into two wedding suits , because girls are not the only ones who are being judged based on how often they wear certain attire. Besides, you probably wouldn't like it if you looked the same in every wedding photo.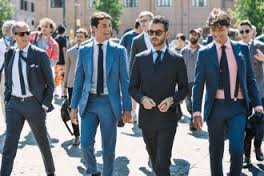 And to help you out in finding the best fitting and most suited wedding suit or wedding tuxedo. Rose Tuxedo comes in your aid. We offer our customers the widest range of wedding suits and tuxedos not only in Phoenix, but in the surrounding areas as well. We pride ourselves in the variety of our products. We do not only offer our customers a considerable number of models they can choose from, but we are also fully stocked for any size, no matter how hard it may be to find elsewhere.
Believe it or not, having a well – fitted wedding suit is far more important than how fashionable the suit might be. This is exactly why we have a professional tailor on site, who is able to make the necessary minor adjustments so that you can look absolutely fabulous. More than that, you should also know that our prices are simply unbeatable. We have always had highly competitive prices and now we pride ourselves in being the most affordable shop in town. This means that with us you will not only find the right fit for you, but you will also not have to spend a fortune for it.
It is time you started to get ready for the wedding season. In order to properly do that, you definitely need to pay us a visit or even give us a call. We will be more than thrilled to find the perfect wedding suit or wedding suits for you!