2016 Trends for Same Sex Weddings and Straight Couple Weddings.
The question has been popped, and accepted. You two have taken countless photos together proudly showing of the rings. You have updated all your friends and family, gathering likes and well wishes all over your social media. You go to engagement parties, speak with long-distance family and suddenly there is a slew of questions being fired at you and your beloved. When you begin to plan a wedding you start to create lists, and suddenly you find yourself with lists that continue to grow every day. Lists present questions that need to be answered in order to make more lists. Such as have you set a date? Have you decided on your colors? Have you picked a location? What is your theme? Maybe is a
destination wedding
and you have out of state guest that need a suit or
tuxedo
to match the location, most local
tuxedo rental
specialist can help you with this and great pricing over the big box Formal wear stores. Ladies can wear a
tux
and men well?? Do what ever feels right.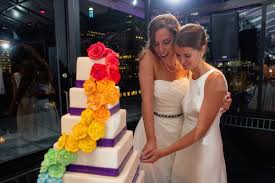 One thing that is sure to cause anxiety for the happy couple is just what will they be wearing on the big day? The latest trends for 2016 indicate there is still a desire to return to a rustic and more bohemian style which can be seen in the more lacey and open dresses that do away with some of the more fairy tale princess look. as well as the revival of retro suits and tuxedos gracing men and women and in can be found in both Same sex wedding and Straight couple wedding plans. Most importantly is to have fun with it all and remember the little things that go wrong make it fun, not stressful.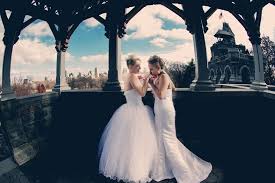 Another trend that both Straight couple wedding as well as Same sex wedding planning seem to agree on is a shift in the time of day for both the wedding ceremony and the reception that follows.. Many couples are jumping into the idea of a brunch reception that allows people to enjoy a lighter atmosphere perhaps less costly meal options, while also providing opportunities for afternoon dancing.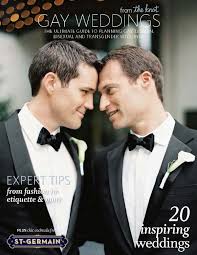 The second trend and style can be seen in the attitude of non matching wedding party members; whether it is mismatching bridesmaids dresses, the men wearing suits instead of tuxedos and changing up the footwear to better reflect their relationship with the couple. If you can dream it I'm sure Rose Tuxedo or any other Tuxedo shop can help it come true, from ladies tuxedos to a tux for you pet. With Tuxedo locations all over Arizona Rose Tuxedo has done 100's of same-sex weddings and we can't wait to do more.
When it comes to styling the actual happy couple and in particular couples having Same sex wedding have the opportunity to step outside more traditional gender roles and are free to discover what they love. If the two of you decide to go with suits or tuxedos regardless of gender there is a family owned business located in Phoenix, AZ. Rose Tuxedo is that company and they want to help you to look your best!! Rose Tuxedo has 3 Phoenix Arizona locations to help with all your Tuxedo and suit rental needs. www.rosetuxedoaz.com 602 375-8280