Slim fit tuxedo and pants seem to be all the rage in clothes and formal wear these days. Is it for you? It may be. And don't think for a minute that the formal wear industry is late to the game because they are not! It's everywhere and even available at your local tuxedo rental shop. And just like I'm sure so many have learned, you can wear clothes a little tighter to achieve the same look, smaller sizes equal a slimmer fit. Cheap Prom suits for rent don't have to be over $200.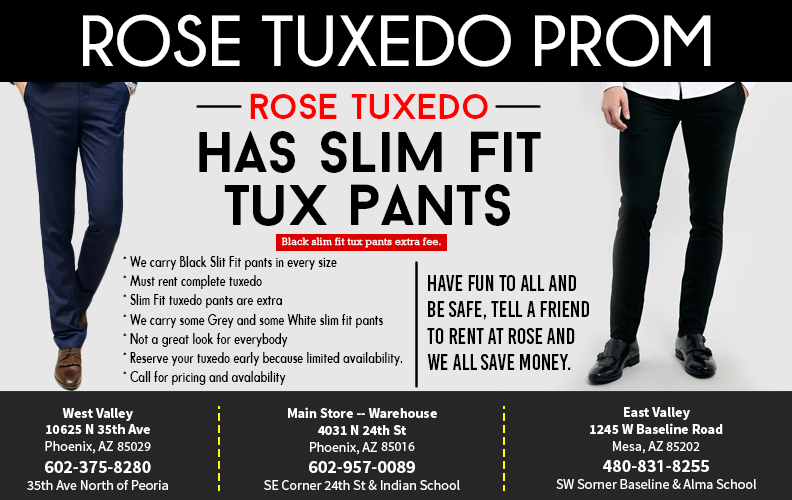 A lot of people are buying a new suit in the slimmer fit pant and coats. But they are sacrificing the quality of the material. When you buying or renting a Prom suit and you think you are saving because it cost the same as a Tuxedo rental , you're really giving up quality. A polyester slim fit Prom suit and slim fit tux pants may work for the night but not in the long run. Tuxedo specialist has the slim fit designer tuxedo rentals and you can still save big by using a local tux shop that knows what they are doing. We're following the trends just like you do and have the products that will be fitted to your size and tailored to give you the look the celebrities wear and it won't wear out at least for the one night you have it on.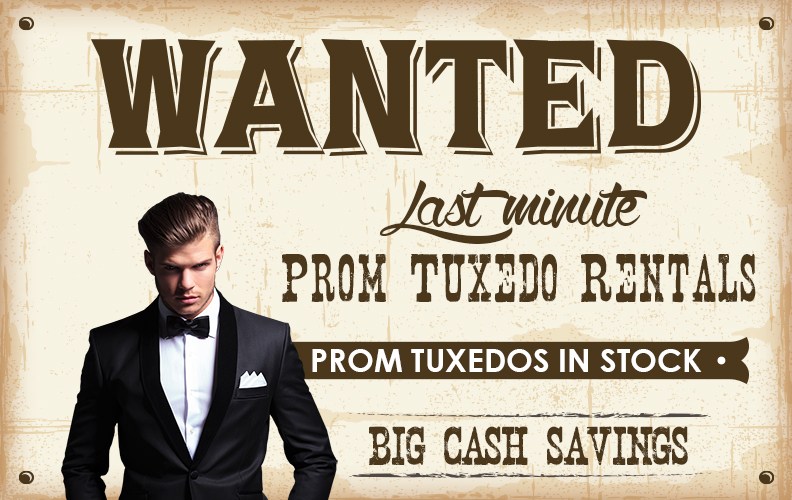 Some people go to Men's Wear house for their wedding tuxedo and Prom tux rentals and they can't believe how much the rental fee is, sometimes the rental fee is way over $200 to rent a tux or suit. That is crazy for a one-day rental, I agree. And they think it cost that much everywhere to rent a suit and they are wrong. It's way cheaper to get a designer tuxedo rental for the weekend than you think. So they leave the store and go out and buy something cheap that looks good for the moment but won't last and won't fit next time they put it on, trust me we see it all the time.
People bring suits in that they bought a year ago and ask if we can tailor it but cheap suits don't let you do this. Slim fit tuxedos will be tight next year I can almost guarantee it, so rent before you buy. Slim fit tuxedo is available in Blue and Grey because those are the hot tuxedo rental colors and the newest styles so they made them in slim-fit and skinny pants.

Shop, shop shop
Call around, search the internet and don't feel the pressure to buy a cheap suit to wear to prom or your wedding. A 100 percent Wool or better tux is what you want to wear and buy, that's it. It breathes. It lasts. And it can be tailored to look really good on you and this kind of suits will cost you over $350 plus to buy and that's on the low end. The rest are made in China not Italy or a country that knows how to craft a great garment. I'm not trying to tell you what to do or what to rent or buy I'm just sharing the insider secrets of what looks good and what will last.
Why pay over $250 to rent a Prom suit when you can rent one for $100 at Rose Tuxedo or a local tux shop. And this will include all the tailoring and choices of styles and sizes in stock. And for sure don't go buy a cheap suit for $250 because it will look just like that, cheap. We have cheap tuxedo rentals and you still get the best quality for less and a designer label. Have a safe Prom or Wedding and look your best.
Call us for your question anytime 602 957-0089 or live to chat us 7 days a week and let us help you save and look great.