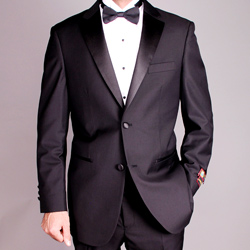 We are heading full steam toward wedding season.  Ever wonder why June is the month when most weddings take place?  On reason might be that in Roman times, the Roman goddess, Juno, was the goddess of marriage and the marriage household.  Some thought it was good luck to be married in June, the month named after Juno.  In history, if a bride married in June, the likelihood was that a baby would be born in spring.  That would mean that the bride would have the warm summer to recover, and the baby could spend his first months in the warmth and sunshine of the summer days.
In the United States, June is probably a favorite month to have a wedding because the weather is usually fair and outdoor receptions or wedding parties can be planned for outside.  Another reason might be that schools and colleges adjourn for the summer, giving the bride and groom a chance to have all their friends available to come to the wedding, and allowing for a nice, long honeymoon before having to return to college or work.
Because other times of the year are encroaching on the June choice for weddings, you can be sure that there are going to be weddings occurring all through the warm summer months.  And, you know what that means – you're going to need a tuxedo.  Rose Tuxedo, Arizona is poised to help you get the right type, the right size, the right fit, and the right style of tuxedo the bride and groom have in mind. Wedding Tuxedo when someone needs one Rose Tuxedo will have all the sizes in stock from 3boys to 74reg
Happily, formal wear for 2014 is much more flexible than it was, say 30 years ago.  The bride and groom can choose what they want for their wedding from the many styles, weights, and colors that Rose Tuxedo has to offer.  Some choices include:
Tuxedo Jacket
Full Dress (tails or tail coat)
Cut-away (morning coat)
Stroller Coat (usually worn in the day-time)
Notched Lapel
Shawl Collar
Peaked Lapel
If wearing a tuxedo, your trousers should match the color and style of the jacket.
With a stroller jacket or cut-away jacket you wear gray or pinstriped gray trousers.
The wing collar is most often worn with a tuxedo.
Crosswycke is a collar that crosses in the front and is fastened with a  button.
The Mandarin collar  is a contemporary style collar and requires no tie.
The spread collar is much like the standard button-down collar, but the tips  of the collar are widely separated.
Standard dress-shirt cuffs are held together with cufflinks.
French cuffs which are folded over are then held together with cufflinks.
There are shirts with cuffs that close with a button.
A Bowtie is usually always worn with a tuxedo.
A Necktie may be worn with a tuxedo.
The Ascot tie constitutes very formal daytime wear (cut-away coat, striped gray trousers).
A Bolo tie may be worn only with Western wear.
A Euro tie falls somewhere between an ascot and a necktie; not as formal as an ascot,it is designed to be worn with wing or spread collared shirts.
Vests, also called waistcoats, are optional.
Cummerbunds, worn when not wearing a vest are usually black, but can be matched to the bride's color scheme.
Cuff links offer a way to show-off your own personality.
Confused?  Don't worry, Rose Tuxedo has this all under control.
Men's Suit Rental
Wedding Tuxedo Styles
Wedding Tuxedo for Men
Suit Rentals for Weddings
Wedding Tuxedo for Groom
Wedding Tuxedo Rental