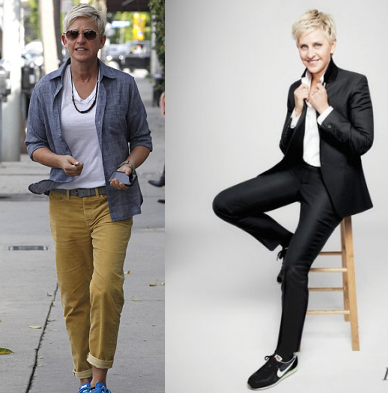 Suits and tuxedos look great on everyone! Men, women, children, teenagers! Halloween is only a few weeks away, and you may be scrambling for a costume. Maybe you have one Halloween party to go to, or maybe you have several throughout the month! We're here to help give you some great ideas for a Halloween costume that won't break the bank and will look great on you.
When you go to a Halloween costume store you may find a ton of awesome costumes. There's one major problem, however; they're over-priced. They cost a fortune for the materials they're made of. Now, you could always rent a costume from a high-end costume shop or make your own costume, but who has the time for that? Making a costume from scratch is costly and time consuming. Why not make a costume out of a suit you already have, or rent a high quality suit or tuxedo for a great looking costume for the same price (or less) as those expensive costumes in a bag.
Today we'll start talking about ways you can wear a suit or tux as a Halloween costume. We brought this up last year, but we've got even more ideas now!
Secret Service or other Security: With all of this talk about Trump running for president, and people talking about politics, why not dress up as a secret service agent or some other high-end security service? You'll look great and this can complement the costume of a friend dressing up as a president or other high-profile person.
Ellen: Men or women can probably pull off an Ellen DeGeneres costume. Our favorite suit-loving lady is a great choice for women who want to be comfortable and cute.
Bride-And-Groom: She can wear a pretty white dress (check out thrift stores or consignment shops for cheap! Or she can wear her gown from your wedding, if you're already married) and you can put on a great tuxedo . This is an amazing couple's costume. You can even add a tuxedo to a little one for a ring bearer outfit!

Mobster: From Zoot suits to classic pinstripes, a suit can make a great mafia or mob member costume. No one will mess with you and you'll look amazing. Throw in some fake guns and a fake cigar and you're in business.

The Penguin: Whether you're a fan of the classic Batman shows and movies or you're into the Fox show "Gotham," a black suit and an umbrella will make a pretty wicked costume.
Vampire: Throw on a classic suit and some vampire teeth and you're ready to go—with pockets to carry around fake blood!
Phantom of the Opera: This is perfect if you're a fan of the play or you're a theater kid at heart! Classy and amusing.
Magician: Top hat and a rabbit are the only accessories you'll need. And maybe a pretty lady in a sequin dress.
Anything vintage: From the Titanic, to the Roaring 20's, to the Great Gatsby, you can find these classic suits in our shops.
Exotic Dancer: Forget the pants or shirt. Take away a couple pieces of a suit and you can be a Chippendale dancer (or a knockoff). Leave the bowtie and the jacket (maybe the pants) and you're ready to go.
Stay in touch and we'll bring you even more ideas for Halloween! Come to Rose Tuxedo to get fitted today!