You should know that May is a very eventful month and that it has the potential of making you look absolutely fabulous in a suit. There are plenty occasions where you could suit up (just like Barney Stinson would like to put it) and simply amaze everyone with your looks. Everybody (especially the ladies) goes crazy over a guy in a perfectly fitted suit, so it might be time to get one or to simply take it out of the closet and show it to the world. Here are some occasions where you could impress your family and your friends and when you could even raise the admiration of complete strangers.
Cinco de Mayo
We hope you have not forgotten about the Mexican Holiday that is on May the 5th. If you are sick of sombreros, tacos and tequila, you might want to get your friends together and throw a classy party. Mexican traditions and Mexican culture are absolutely amazing, but you could also enjoy them in a different manner than you do each year.
Mother's day
We have already reminded you last time that this year Mother's Day will be on May the 8th. This means that you absolutely must give your mother the chance to see how you shine in a suit. Everybody knows that there is nothing that mothers love more than their sons in a suit, so you should definitely not deny her this opportunity. Suit up and take her out at a nice restaurant and she will remember this day for the rest of her life.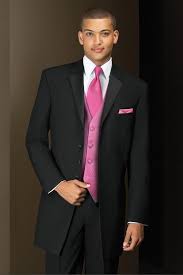 Graduations
Spring is almost over, which means that you might have to attend a series of graduations, if you yourself are not a terminal year. Let your friends know just how great you look in the suit and dress for the occasion. Everybody will be thrilled to see you looking smart and you will love being the center of attention.
Weddings
Now that spring is almost over, the wedding season is upon us. This means that you will probably have to attend multiple weddings. Of course, there is no other appropriate attire for such an occasion other than a suit or even a tuxedo.
These are just a few of the occasions that you might want to take advantage of this month. You should always have your suit ready so that you can look and feel fabulous. And in case you have not yet included a suit in your wardrobe, there is always time to purchase one or even to rent. Either way, Rose Tuxedo has is doors open for you. We guarantee that here you will be able to find the most modern and best fitting suits that are ideal for any occasion.