Tuxedo For Rent: The Effects of Good Tailoring
It's no secret that looking your best is a key to being confident, but putting your best outfit forward also helps people put their confidence in you.
Tuxedo measurements and wearing clothes that fit and look dignified has long been a way to prove to the world who we are and what we are here to accomplish. Suits and custom, made-to-fit clothing, like tuxedos, are usually reserved for Manhattan businessmen and formal events, but the art of having tailored clothes goes beyond just getting a tux fitted for a formal event.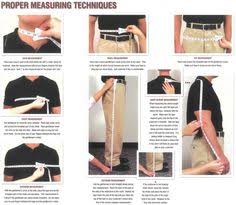 The art of tailoring has been an occupation since the Middle Ages, with the word "tailor" first appearing on the scene in the Oxford Dictionary in 1297.
From kings of centuries ago, to businessmen today, the concept of wearing pieces made to fit just right and look one's best has been regarded as an important form of self-expression and regard for oneself.
Wearing an ill-fitting or haphazardly-made suit to a job interview today can be seen as a sign of apathy towards one's potential employer and even potentially cost you the job. In fact, not putting in the effort to achieve that custom, clean, perfect fit can leave an underwhelming taste in the mouth of witnesses at important events like galas, proms, and weddings.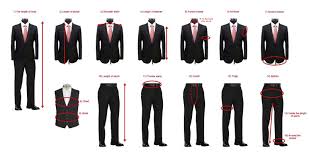 But, fear not! A perfectly tailored look is not far away, if you know the right place to look. It's important to remember that tailoring is an art, a highly regarded profession that takes years of practice, so be sure to take measuring seriously.
Do not guess your measurements or shrug them off in the hopes that an outfit will (probably) fit. It's key to trust your suit or tux, which is your investment in yourself, in the hands of someone who knows not only how to fit a suit, but who knows how to make you look good in it. Please don't guess at your measurements for a online tuxedo rental . It's your big day for something, your wedding, prom or a quince tux. Come on in and let's us do it, it's fast and easy.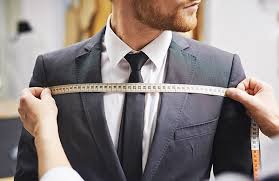 Rose Tuxedo specializes in custom fitting a perfect suit or tux for men and women for any occasion. N
in the Phoenix or Mesa, Arizona areas? That's okay! Rose measures out of state and online guests for free.
One of the most common calls we get at Rose Tuxedo is how long will it take to get measured for a tuxedo or suit. The answer is less than 5 minutes and that's professionally measured. Not a machine or guessing game. We try you on a shirt, vest, pants and jacket to help define your sizes. It's not an exact art we still make mistakes but this way we have a great starting point.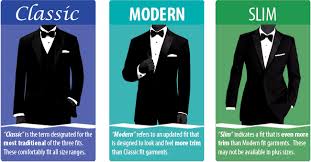 Rose provides a measurement form for online customers with a guide to show the proper areas of measurement. In just five minutes at the store, Rose can fit you based on your neck, waist, hip, out seam, overarm, and shirt sleeve measurements for that perfect tux fit.
No stress necessary!
Whether you're dressing up for a special event like a wedding, prom, quinceanera, or formal gala, trust your look in a professional tailor who knows how to style you. You will know that you are getting the best fit and the best style so that your tux can help you make the best impression.
Call us anytime or just stop in, no appointment needed. Thank you. 602 957-0089 and if you got a tuxedo rental from another tux shop or online and you need alterations just let us know if we can we will fix it.