Just as women want to be stylish when they are attending an event, men also want to look their best. But when it comes to wearing something nice, men simply have to pick out a tuxedo that suits them nicely. This makes it easy for them to choose something nice to wear during a special event they need to attend.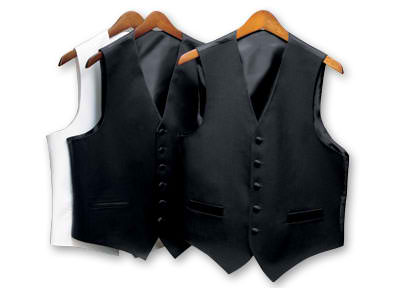 Compared to women, men can easily pick out the clothes they want to wear for an event. They can simply go for a rental tuxedo so they can take part in the event. For some men, however, picking out a tuxedo does not simply end there: they can still accessorize their look.
If you are interested in accessorizing your tuxedo with the help of a waistcoat or a vest, you have to remember that there are things you should avoid. Especially if you want to make your look polished and traditional, you have to follow important tips so you can wear your tuxedo nicely. Here are some things you have to remember when wearing a vest:
If you chose to wear a single-breasted tuxedo , you must wear a vest along with it. This is so you can conceal the portion of the white shirt fabric visible between your waistband and jacket button.
You don't need to go with a black tuxedo all the time. If you want to look like Daniel Craig in Skyfall, you can opt for a midnight blue tuxedo and pair it with a vest. This will turn you into a refined and suave gentleman.
When wearing a vest, make sure that the color of the lining of your tuxedo is the same with the back of your vest. Especially for a black tie event, you need to look elegant and smart. If you mix different colors, your ensemble will not be pleasant to look at.
Make sure that your vest is tailored to your proportion and size. To test the fit of a vest, try sitting down on a chair. You have to go with something that looks just as good whether you're seated or standing up.
Never wear a cummerbund together with a vest. Not only does it not look good, it will be an over the top look as they are both considered as tuxedo accessories. Avoid over-accessorizing by picking only one option.
Follow these tips when you decided to wear a vest along with your tuxedo. If you're still looking for one to wear, you can take a look at our options that you can choose from.