So we hear so much about fitted Tuxedos and suits these days and it's not about the customer asking for change that's why I don't understand why the formal wear industry talks about fitted tuxedos and suits as a current trend or what's new. Here are some tuxedo fitting tips. Tuxedo and suit rentals or retail outfits should always fit, right? For years if you bought a suit it had a pant that came with the size of the suit but now the big thing is you can buy separates so that the pants fit maybe a little better. Sometimes the suit pant that came with the suit had a pant size that didn't work and you were stuck with it even after a little tailoring. The difference in the Men's formal wear business and dealing with a local tuxedo specialist you got what was considered a tailored fit because the pants were adjustable and we could just go up or down a size. Suit rentals included.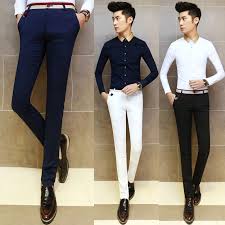 Also the fitted tuxedo shirt and suit shirt came a long. Just like a T-shirt should be one with a athletic fit and nonboxy cut that hugs your biceps and chest but not your middle. A nice cotton stretch blend in both T and Tuxedo shirt that provides ease of movement and minimizes wrinkles is what you want. Most Tuxedo specialist have these in stock and can go up or down a size to give you the fit you want. I must add in the formal wear business when you neck size goes up so does the mid section of your shit, it's never a perfect science. (but can you imagine ordering a tuxedo online what you might get, always keep that in mine and use a local specialist when ever possible, plus shopping local keeps you money in the state and helps everyone)
The fit makes the man is what everybody should be saying and looking for in all your clothes. Every guy knows if his clothes fit, some may like a loser fit and others a more fitted look weather it's jeans, T-shirt or dress slacks and sports coats. But if you want to look great in this day and age and feel good in a tuxedo or suit then here are a few things you should be looking for. A Tuxedo jacket or any nice fitted coat will not need a tape measure to get it right, heres a few things to look for.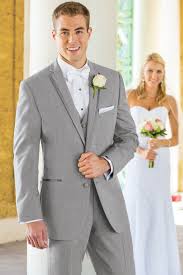 When your arm's are at your sides each jacket sleeve should end at the break of your wrist. Your tuxedo shirt cuff should extend a quarter inch below it. (just a little white cuff showing is perfect and not your whole hand)
The shoulders of the tux or suit jacket should meet your arm's, you should be able to take a straight object and go right down the side with out any bulge. You should feel the seam of your shirt or tux jacket. If it drops lower it's too big and won't look great.
As for your dress pants and tux pants. With your waist 2 inches below your belly (or 1 inch for dress pants, your pants should hit your dress shoes with just a single break. Think of it as a small V on the bottom not a bunch or pant clothing.
Our core customers in the Tuxedo and suit rental business may only rent once a year if were lucky and that could be for a wedding or a Prom or for any occasion. Some customers are so easy because they just want the event to be over with and looking perfect is not the priority (we get it) but for the local Tuxedo specialist it's about our customers looking good so others will use our services and product and awesome affordable pricing. We feature tuxedos in black, white and silver and grey. Unfortunately, there's no hot item or new trend but always a great outfit and great pricing. Slim fit pants for Prom Students started last year and will be popular again this year but it's not always a great look for everyone. We can help you make the right choice at anyone of our local Rose Tuxedo shops. www.rosetuxedoaz.com have a look at our awesome selection and the biggest tuxedo inventory and formal full back vest in the state. Have a great Wedding or Prom and let us know if we can help. Rose Tuxedo 4023`1