Even if it may not seem like it, the end of the school year is pretty close and everybody should be thinking, among other things (finals, SATs, college applications) about just how amazing their prom is going to be. The first thing that needs to be crossed off the list of things to do before prom night is definitely getting a date. Once that is out of the way, high school students can focus on the next important thing, which is finding the perfect outfit. A good looking prom tuxedo will not only make a great impression, but it will also make you feel incredibly confident and ready to take on the world.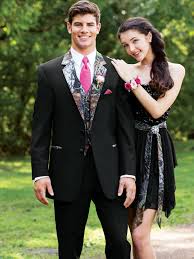 Many people see prom as a rite of passage or as one last amazing night that high school students can spend with their friends and classmates. This is exactly why every prom tuxedo should look absolutely flawless. Your friends have had hundreds of chances to see you casually dressed and we believe it is about time to show them how smart and formal you can really look in a prom tuxedo . By the way, your prom tuxedo may even end up pleasantly surprising your date and, let's be honest, who wouldn't like to impress their prom date?
When it comes to prom tuxedo rentals in Phoenix, there are, of course, a lot of options you can choose from. However, there is only one prom tuxedo rental shop that can fully guarantee you will walk out of there with the most amazing, best fitted and highly fashionable prom tuxedo, and that is Rose Tuxedo.
Here, at Rose Tuxedo, we pride ourselves in having available some of the latest styles and colors that can satisfy even the most demanding customers. One other thing we are incredibly proud of is the fact that each of our shops has a professional tailor who can alter any prom tuxedo so that it can perfectly fit you. Our tailors can lower the sleeves or even the pants of a rental tux. More than that, we have additional formal wear inventory on site. This means that we can change a certain item, even last minute. No matter your size, we can guarantee that you will find the perfect fitting prom tuxedo at our shop.
Rose tuxedo has over 20 years of experience as a tuxedo rental business. This is exactly why we are the best choice. Add this to our highly competitive and incredibly affordable prices, and you will definitely not even think about checking out other stores. However, even if we are fully stocked and actually have an impressive number of tuxedos on site, you should hurry up and come for a fitting as soon as possible, because later on you might not have so many prom tuxedo options to choose from.