Did Someone say Summer?
It is Summer now. We all know what that means. More people tend to hold their events in the warm and sunny months of summer. Many of which would be summer weddings.
There's going to be an unusual number of people in attendance, why hold back? So go get your suit ready for the wedding that's sure to come this summer!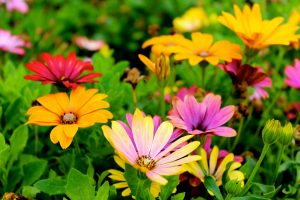 Rose Tuxedo has you covered with the finest pieces for your budget, you can decide to rent or buy your next suit, it depends on what you want and we'll you like it we discuss more about it below). Rose Tuxedo can also help the
Bride and Groom
Let us help you match the groom's tuxedo accents to the wedding color scheme! Cummerbunds, ties, pocket squares, and more; we have a huge collection of colors for even the pickiest bride's theme! Our high-quality tuxedos will make your future husband look the best he ever has. He'll look so great in a fitted suit rental you'll beg him to buy it or start wearing at least a suit more often!
Bridal Party
Match your groomsmen to the bridesmaids or have one side of the party in one color from the theme and the other half of the party in another. You can even try a multi-colored approach! Choose a few different colors and pair off groomsmen and bridesmaids for a rainbow effect or any combination of colors in the color spectrum. The only limit is your imagination! Tuxes or suits, the groomsmen will look amazing without outshining the bride or groom. Try a classic look or something more modern!
Guests
Wearing a suit to a wedding is generally accepted. You can't go wrong with a basic black-and-white ensemble for a wedding. Try a little pop of color for weddings in summer. Try a pink shirt, a baby-blue tie, a yellow pocket square, or ask an associate at Rose Tuxedo what's popular this summer! Avoid a tuxedo unless told otherwise. Reserve the tuxes for the groom and his men on this special day.
Rent vs. Purchase
Renting a tuxedo is always a great idea. Most people don't have many occasions to wear a tux, so renting is a great option. You can buy a suit if you wish, but really, how often would you wear one? Renting from Rose Tuxedo is good for your wallet and your style.
A suit, however, can be worn for so many occasions and can be dressed up or down. If you're a wedding guest and you have several to attend to this summer it may be cost effective to purchase a basic, classic suit and stock up on some colorful shirts, ties, and other accessories so you can attend even the nicest wedding at the last second. Dress it up with a vest or tone it down by losing the tie or leaving the coat at home. Rose Tuxedo offers rentals and a men's warehouse style of purchasing.
Isn't matrimonial unity beautiful in itself? Honor your loved ones or friends' occasion with the flashiest look you can muster with a suit and they will appreciate you for it. If you're feeling charitable, you can sponsor the suits and dresses required for the occasion!