Easter is right around the corner, friends. It is about 2 weeks away. You may not have a lot of time to plan for your events if you haven't already. But you have enough time to dress up for them.
Easter usually means that people get a bit of spare time on their hands. Just enough to organize various parties and gatherings, just enough for visits and, if you're lucky, you might even have enough time to see your in-laws.
This only means one thing, and that is that you need to have the most amazing suit prepared, in case there is some unexpected event you need to attend to.
Suiting Up for Your Easter Gatherings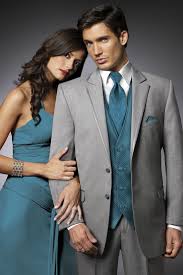 No matter the type of party, or gathering, showing up in an amazing suit will surely be a great thing. You will not only look amazing, but you will also feel incredibly confident and ready to take on the world (unless your in-laws are around, in which case we would advise against that, despite the fact that you are wearing an amazing suit). Wearing an amazing suit will surely draw some attention on you, but that is always something that any guy secretly desires, right?
One other great advantage of having an amazing suit is the fact that you will surely make your date proud. Getting so much attention will surely make her look at you from a whole new perspective. No matter if you came to the party with your wife, your girlfriend/boyfriend or with a casual date who you seek to impress, you can rest assured that an amazing suit will work like a ch