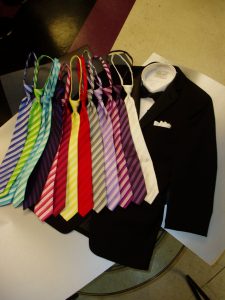 It is no news that this another holiday season. We are already knee-deep into the Easter Week. You may have already been an attendee at some Easter events. But that doesn't mean it is too late for you to dress up for the next one.
This could be hanging out with your family or meeting family members of your spouse or partner. No matter who you're seeing this Easter, you can still look your best with a wonderful suit from Rose Tuxedo.
Show Up to Family Reunions and Gatherings Looking Great
As with other family gatherings, you'll be expected to be accountable for actions since the last time you saw family. This could mean a friendly nudge from your Uncle to "get a real job," or criticism from an in-law asking when you "last got a raise!" Show up in one of our custom fit suits and no one will ask such invasive questions! Show up in great professional style to impress even the most hateful of in-laws.
Our suits are tailored to your size, style, and needs. If you have long arms we can work with that. If you have trouble finding suits that are comfortable, we've got you covered. If you've never worn a suit in your life we can help you find the style that's right for you so you can conquer any family member's conversations with pride and confidence!
Get the Best Suits and Tuxedos that fit
As a suit and tuxedo rental shop you'd think we only deal in rentals, but you're wrong! We offer men's warehouse quality clothes at affordable prices! So start stocking up now to look your best at every family function from now until the end of time. Anything you can rent from us is also available for purchase! We offer new and used items to fit any budget. So never attend a family event without looking your best!
Your wife or girlfriend will fawn over her handsome man on Easter morning before the drive to her parents' place. She'll hardly be able to take her eyes off your handsome figure in our fitted suits! You'll still look great when you take off the jacket. The confidence you will exude when you put on a great pair of slacks and jacket will turn you into a new person and you can conquer even the most awkward questions over dinner.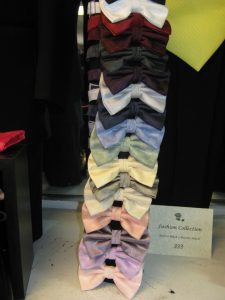 If you're not seeing your partner's family this year maybe it's time to see your family for Easter! Show your mother what a handsome man you've become and impress siblings and cousins! Everyone will envy your newfound sense of style and confidence. Spend a little extra time on your appearance because we know your spouse sure will before seeing your parents again!
This Easter, or any other time you want to dress your best, contact Rose Tuxedo for affordable rentals for single-night events or reasonably priced suit purchases for long-time use! Save a buck, either way, you look at it, now get over to our shops for your fitting ASAP! Make a new suit your Easter present this year and look great for those holiday photos!