Tuxedos for woman have become the hottest thing in the Formal Wear industry. Some call them the Little Black Tux in reference to the Little Black Dress. The ladies keep pushing the boundaries in life and this is a hot spot. Rose tuxedo has been renting Men's formal Wear in Phoenix AZ since 1982. We have never seen the so much excitement from the ladies from all over the world interested in renting a Ladies Tuxedos. We get over 2 calls a day and 2 or 3 emails and a few live chats on our Tux web site.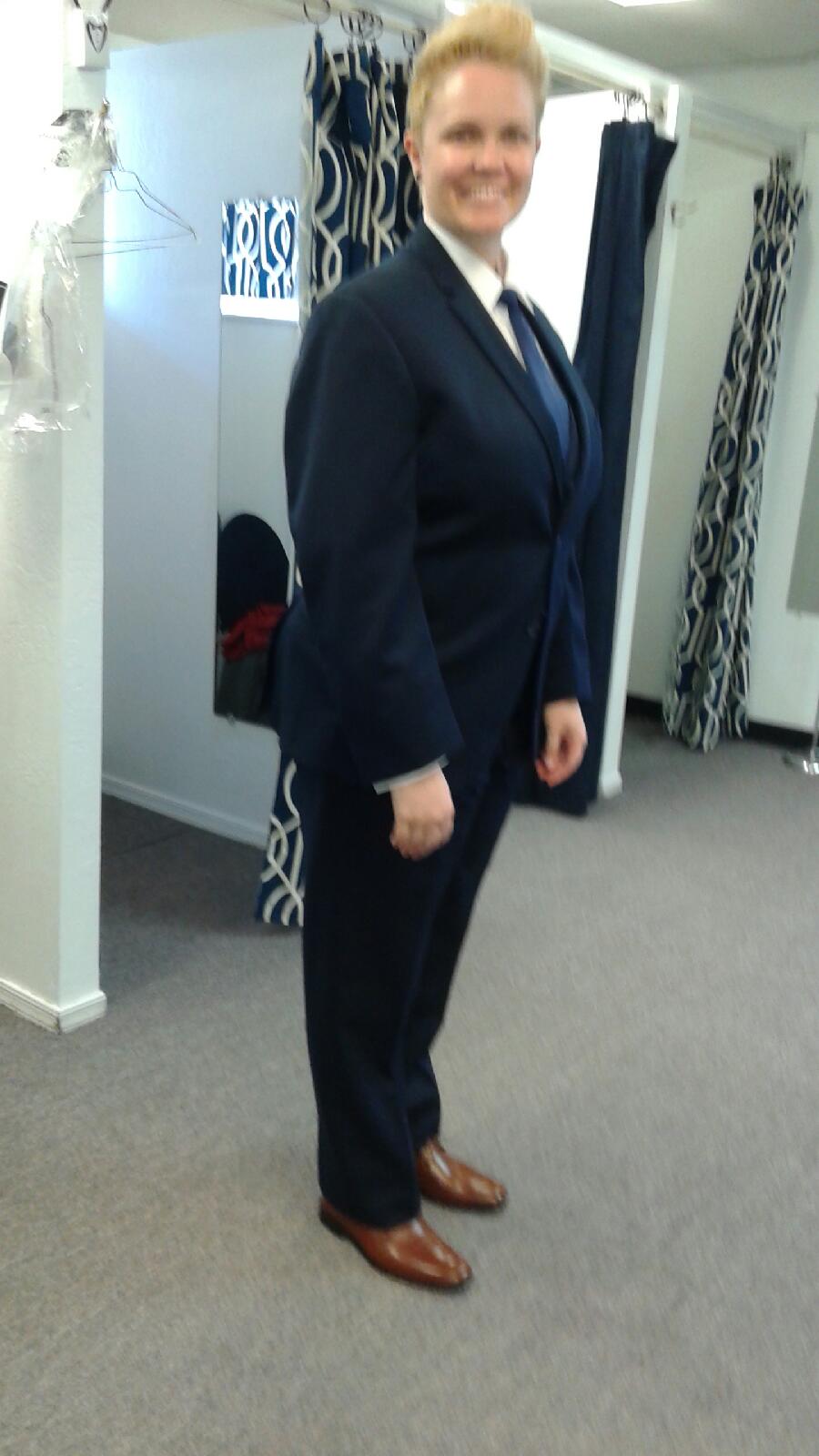 What's originally thought of as a men's dress style has expanded to women. More people such as Lady Gaga and other female celebrities have taken this fashion style and run with it. However, it didn't just have it start within the past 10 years. There's a history behind the women tuxedo that started over 50 years back. Find out why lady tuxedos have become so popular in recent years.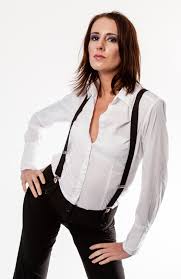 Let's start off with some of the origins of the tuxedo . It was formed in the Victorian era as a less formal jacket than the typical tailcoat men wore to the more special gatherings. However, it stuck with the motif of a white dress shirt, black tie , and matching dress shoes (particularly Oxfords). Women around that time had an evening gown. However, with the advent of World War I, women also adopted more of a suit than dress presence.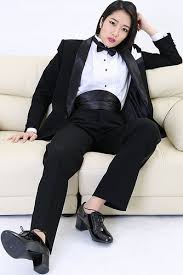 Coco Chanel is credited with creating a more suit motif back in 1914. She created her own fashion trend by having a fur-trimmed jacket with matching-ankle skirt. Also, as the 1920 and 1930s came about, even women started to wear their own zoot suits. It was during the film industry in the 1930s, actresses like Marlene Dietrich, wore tuxedos in movies such as: "Morocco and "Blonde Venus."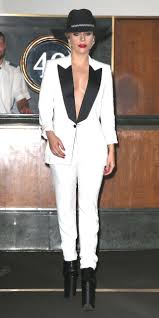 As time has gone on, more women are taking a dominant role to show that they can also wear suits. It's not just about showing off femininity through dresses or showing skin. Different stars like Janelle Monáe, have shown the balance between being a woman yet still dressing in a manner that says "less is more."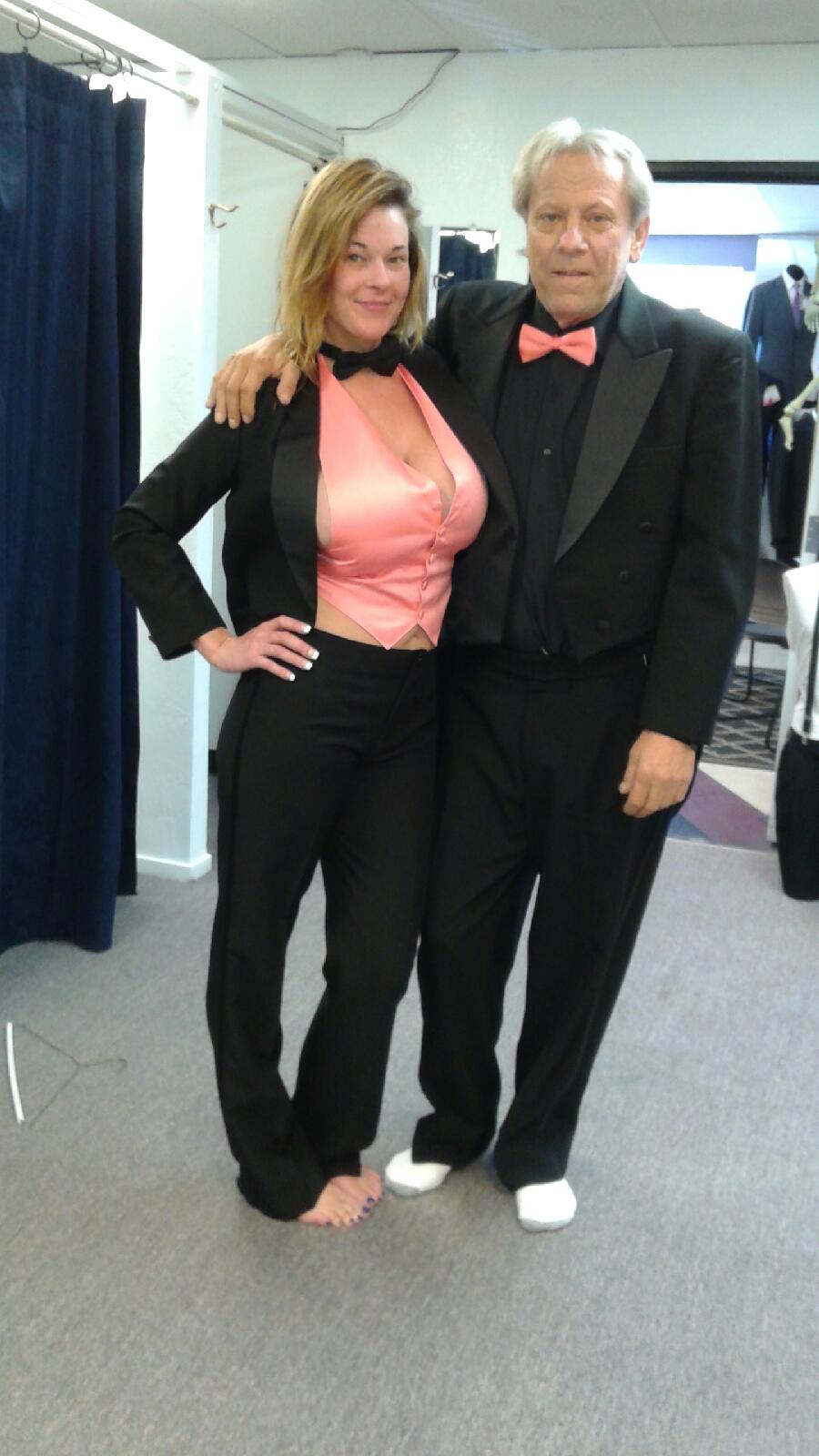 This style is much more about being comfortable and confident with wearing something that wasn't meant for the opposite sex. Of course, the dress will never go out of style, but more woman are adopting the business suit or a female tuxedo as their formal wear of choice.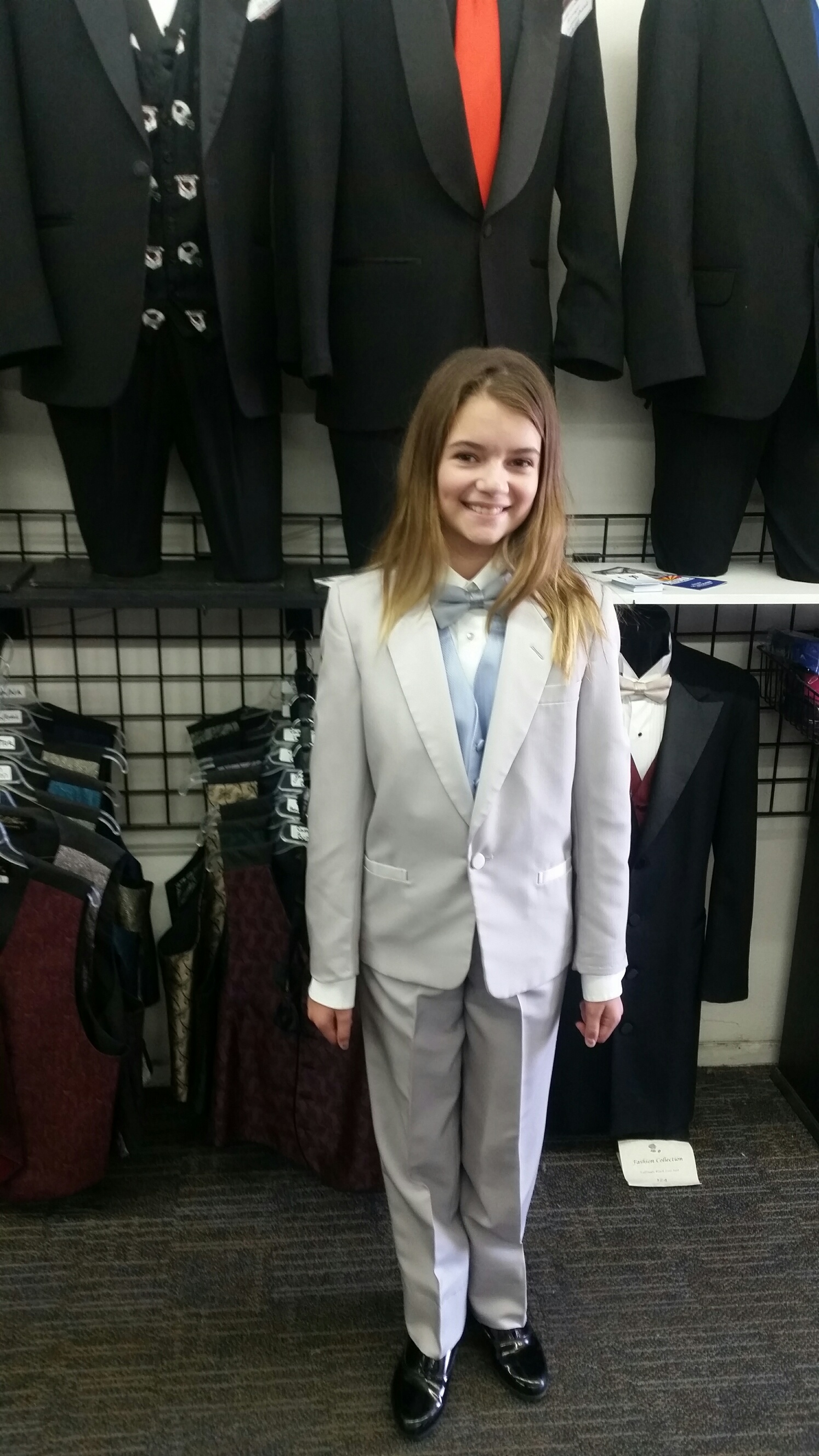 In fact, you have different websites that cater to this fashion like Rose Tuxedo out of Phoenix, AZ. It's becoming more and more popular these days. There is a certain edge and mystique with wearing a women tuxedo. Women can still show off their beauty while having a sense of strength in wearing a tuxedo that fits their frame. Rose Tuxedo gives you the option of renting a tux for weddings, business meetings, proms, or any other evening gathering. You can get the right color and fit for any time of the year.
Don't worry about looking too masculine when you have the perfect tuxedo to match your body type. You can always get a different color or fit that goes well with your frame. Broaden your horizons and pick out the right female tuxedo to your liking. Call us anytime 602 957-0089. Tuxedo online or shipping is very hard for the ladies best to find a local tuxedo shop. You can always email me direct and maybe I can offer some places in your state that does lady tuxedo rentals . asbrocca4@aol.com