Rose Tuxedo take on formal occasions, accessorizing for men is pretty simple—all they need is a good tie, decent watch, and polished shoes. But when it comes to weddings, there is an additional accessory that the groom, along with the male members of his entourage, will have to wear. Known as a Boutonniere, it is a simple piece of flower typically worn on the lapel of his tuxedo jacket to symbolize his participation in the wedding.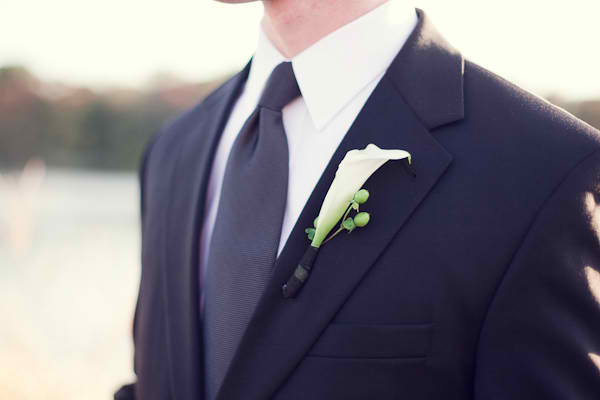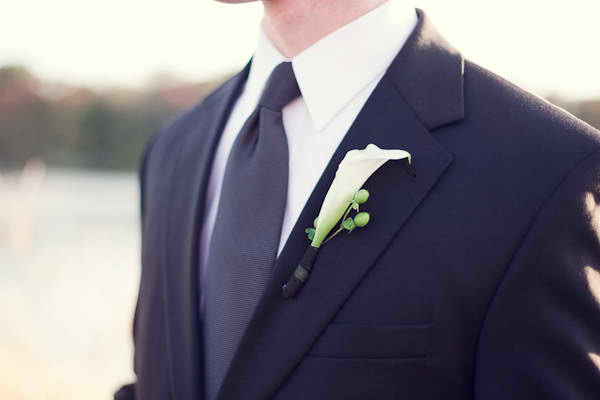 So what types of flowers are used in boutonnieres? How do you pick one out for your wedding day? Here are some things you need to know about boutonnieres:
Choosing the Flower
An important tip to remember when choosing a boutonniere is that the flower should fit how formal the occasion is: white or red for formal events, colorful flowers for informal occasions. Apart from choosing the color of the boutonniere, it should also coincide with the tuxedo . You may go with either of these flower options for your boutonniere:
Carnations: Simple and most commonly used type of flower for boutonnieres, largely because it is versatile and affordable. Carnations have various meanings in different countries: respect (Korea) and funeral (France). Because of this, you have to be careful in picking out this type of flower for your boutonniere.
Roses: While roses are easy to find, they are more complicated to wear since they need to be of the right size and free of any imperfections.
Other Flowers: If you prefer a unique boutonniere, you may go for orchids, daisies, lilacs, gardenias, or hyacinths.
Because of how delicate these flowers are, it's best to have a professional florist prepare them beforehand.
Things to Remember about Boutonnieres
As a rule, you have to wear a boutonniere proportionate to your build. This is so that the boutonnière does not overpower your tuxedo . Another thing you have to remember is that you should never upstage your bride.
Your boutonniere should be a simple accessory– you may choose between a single flower or a collection of tiny blooms. For this, it's best to have a florist help you pick out the boutonniere you will wear for your wedding day. As for your tuxedo rental, you have us to call!
How to Make Simple Boutonniere
How to Make Men's Boutonnieres
How to Make Boutonnieres for Weddings
How to Pin A Boutonniere
High School Prom Wrist Corsages
Boutonniere Ideas
Cheap Boutonnieres
Wedding Boutonnieres