Everything You USE to Need to Know About Bridal Shows
The bridal show use to be an event where different types of wedding vendors promote their business such as tuxedo rental , caterers, and jewelers. Bridal shows play an effective role in wedding planning. Not anymore or atlease not until Covid 19 has passed.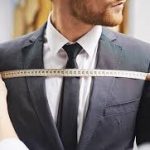 None is a better place to compare and shop wedding services, inspirations, and ideas than bridal shows. Because it is an event that showcases all wedding professionals in one place. You find an opportunity to meet potential vendors in person and get useful advice for your special day. That's not gonna happen anytime soon because of social distancing. 
Bride and Grooms use to find bridal show a "must do" step in the wedding planning process. It not only provides ideas and information but also provides a great opportunity to spend a day with family, fiancé, and a wedding party. Show discounts, free magazines, door prizes, photo opps, seminars, entertainment, demonstrations, and fashion shows are an added bonus for attending bridal shows.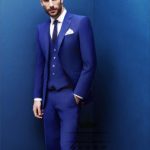 Bridal show's are like a sporting event or concert and unfortunately we won't be going to any of these events for awhile. Lucky for Bride and Groom's they still have the internet and referrals to help find a great Wedding vendor. You can save all the tips below and hopefully someday life will be normal again. Rose Tuxedo has been participating in Bridal shows for over 35 years and we will miss them. Stay safe and healthy everyone and file this blog for next year or when Covid 19 is gone.
Here are some important points every bride and groom must need to know:
Pre-Register For a Bridal Show
Pre-registration saves your time getting into the bridal show. Like a wedding, bridal shows also require an approximate count of attendees to plan for the door prizes, magazines, and the amount of cake.
Most of the time, you have to be on your feet from small bridal shows to large wedding parties. Because you need to cover almost all the ground from one place to another. So comfortable shoes will be very helpful to keep your feet happy.
Bridal shows are also for Grooms

tux rental az
Many terms are used for a Wedding Trade Show Expo such as "Bride Expo", "Bridal Faire", "Bridal Show". Almost all names contain the "bride" word but no name contains the "groom" word. Therefore, many grooms think that these shows are not for them. But these shows are also for them! Because they can also check out many wedding services such as groom tuxedos, DJs, and honeymoon destinations.
Take Notes And Pictures
You will find bridal shows overwhelming because you need to remember a lot of things. For example, it is good to remember those whose services impressed you. Further, you can take pictures of their services after taking permission. Many exhibitors are happy if you capture photos of their services. Above all, you can make an effective decision when choosing any service such as wedding tuxedos .
The majority of the exhibiting companies offer enter to win contests. And, they need a limited number of participants. So it is good to bring pre-printed labels with your wedding date, name, and contact information. Then, you will be able to enter quickly. 
Keep Your Mind Open
It is very important to keep the budget and different types of services in your mind that you are looking for. The wedding industry always comes up with something new and excited every time. So be prepared for that and note down all services that appeal to you most. Try to check out all services in a bridal show. It will help you in choosing the best of the best services.
Not bridal shows are equal and suit you. However, you will find many useful ideas in every bridal show. Before attending an event, you must visit the website, social networking sites for past events. You will find many useful videos and photos that will make all your doubts clear about the event.
After watching these videos and photos, you will be able to make an effective decision about attending the event. Further, you can email or call the company to ask some questions. Experienced event producers are happy to answer your questions.
You must know different companies that are participating in a bridal show. If you think they are offering what you want, you can attend the bridal show. Otherwise, you can look for other alternative options.
When you attend a bridal show, you can ask as many questions as you want. However, it is good to ask precise and important questions such as:
Questions to Ask About Wedding Tuxedos
Everyone knows the importance of bridal dress but groom tuxedos also deserve good attention! Whether you are buying or renting for your special day, you should choose the best shop that provides you exactly what you want.
Is there any option to customize my suit?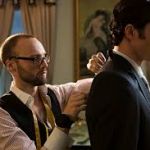 Some grooms are okay by choosing a style on the rack, but others may want a truly unique style. So it is important to ask what type of customization options they offer.
Do you offer rentals?
By choosing a tuxedo rental route, you can save a bit of money. If they offer a tuxedo rental option, you can ask some other important questions. For example, you can ask for a damage fee, security deposit, or any other hidden charges.
Do You Offer alteration on-site?
You must ask about alteration if they offer. If they offer alterations, you can ask about the timeline and prices you expect. If they don't offer, you can ask their opinion in this regard.
Bridal Shows During Covid-19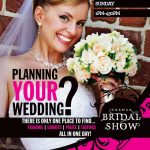 Due to the disastrous Covid-19 pandemic disease, the large gathering is not allowed. Therefore, no producer is conducting bridal shows until further government notification. The good news is that bride and groom can still search for wedding tuxedos and place online. And, they can get exactly what they want for their special day!
Rose Tuxedo – The best place to buy wedding tuxedos
Rose Tuxedo offers a variety of wedding tuxedos for both brides and grooms. Further, they give you tuxedo rental and customization options. Above all, the tuxedo rental prices are very fair and beat any tux rental price.
You will find the most exciting thing within your budget at Rose Tuxedo. You can also find accessories such as shoes, ties, socks, and more. You can buy a tuxedo if you want. Further, you can utilize the tuxedos rental option to save a bit of your money.
Why Choose Rose Tuxedo?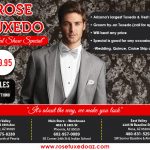 You will find all types of wedding tuxedos and suit rentals for all occasions. They offer 1000+ formal vests in every size and color. 24/7 hours support service available. Above all, Rose Tuxedo has 3 locations in the Phoenix AZ area for more than 25 years. Customers' contentment is the main priority of the company.
Rose Tuxedo is working and doing an appointment in Covid-19. However, health is the first and foremost priority of the company. For this purpose, only a few customers can enter the shop at the same time. Wearing a mask is mandatory. Then, they sanitize everything after.