Whether you are attending a formal dance party, attending a gala, or a reception party, or either you're getting married, a custom tuxedo is essential in each man's closet. Such as you wear a custom suit to look unique at your wedding.
Similarly, wearing a custom tuxedo will glorify you as one of the smartest men on any occasion. Trendy Grooms prefer to wear custom tuxedos at their Big Day to follow up modern trends and styles in a unique way.
For both the bride and groom, a wedding day are a memorable experience and a big move. They both invest a lot to choose something unique from others.
Therefore, if your bride will go to multiple shops searching for a beautiful gown, then you don't be so quick to just go to a discount store to rent a tuxedo. This is a flawless way to a badly fitting wedding outfit and unluckily a grand deal of embarrassment during the ceremony.
Avoid all the before-mentioned and consider a custom tuxedo in your wedding planning list. Be aware that the keys of an admirable custom tuxedo are totally about considering the details such as the stuff of the custom tuxedo, the elegance of your fabric choice, your interior jacket lining to the vogue of the bow tie.
Here we unveiled four reasons to consider a custom tuxedo for your wedding——Grasp them and make your stylish look!
#1:
A special day requires a perfect look. If you rent a tuxedo, you are going to experience some fit issues. It will affect your looks, your photos, and ultimately can ruin your special day.
Mostly, when someone rents a tuxedo, the trouser cuffs hit the incorrect spot, and the jacket pulls across the chest. Moreover, it might feel too loose or too tight. Save your special day by going for the custom route.
A tuxedo should be something you look forward to wearing. Its design should be according to the needs, requirements, wishes, and size of your body. It should be made with precise measurements.
If a tuxedo is made with precise measurements, it will not make you awkward or uncomfortable. A custom tuxedo will help you to be more confident and look your best on your wedding day.
#2: Your Custom Tuxedo Is Fully Personalized
What if you get a fully personalized dress just for you?
Some people do not prefer to buy personalized or custom-made things. It might because of the price; when you customize something for you, it will cost you extra bucks.
But the wedding day deserves customized and specially designed dresses. The wedding day will not come back in your life, this special day needs a special tuxedo.
When you choose to wear a custom tuxedo for your wedding day, it means you have complete control over the finish. It will fit best over you, will look great, and make you more comfortable and confident.
A personalized tuxedo will also allow you to change the traditional styles and create your own design which will look great over you. It is a great option when you have a custom wedding theme. For this, you can also concern with your stylist.
#3: Get A Long-Term Return on Your Investment With A Custom Tuxedo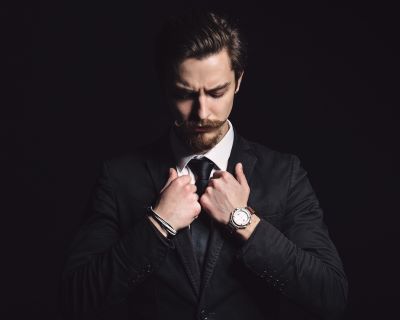 When you are customizing your tuxedo, you are investing extra bucks over it. Is it a waste of money?
Well, a well-made tuxedo can last you a lifetime. You can even pass it downs to your son. The care, craftsmanship, and high-caliber materials that go into a custom-made tuxedo mean it's made to endure.
Custom clothing lets you pick the material on your own. It allows you to pick a high-quality material that lasts for years. A custom tuxedo might take time to construct but it worth it. On average, it takes around six weeks to completely make a custom tuxedo and will pay off royally in terms of quality.
Go for a custom tuxedo and get a premium look for a lifetime.
#4:
You will be wrong if you think your tuxedo will not worth it after the marriage. It is your formal dress you can wear anytime for any function. It is your own tuxedo that fits your body and style.
Just pull it out of your closet, put it on, and be ready to dazzle guests at any formal event. In the future, if someone invites you to his wedding, you can wear it for their function too.
You may wear your tuxedo at any of the following events:
Opening night at operas, ballets, and symphonies
Award ceremonies
Formal receptions
Formal dinner parties
Formal restaurant dinners
Any event, such as New Year's Eve parties, at which the invitation calls for black tie .