Summer Wedding Fourth of July Wedding
The ultimate Fourth of July wedding celebration!
Independence day has always been an awesome holiday in the United States. Fireworks, summertime weddings, watermelon, cake, BBQs; it might just be the best holiday in my opinion! And then there are weddings, stressful wedding. You have to decide which date, which colors, can people take off work to attend the wedding, what am I going to feed my guests. So many factors to consider that a bride and groom may feel overwhelmed. So, here is a brilliant idea! Create an amazing Forth of July wedding/
Summer wedding
!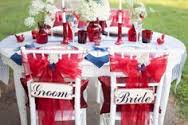 By doing this you have the date figured out, you know which colors to use, you know people are going to have that weekend off and ready to celebrate the holiday. The best part yet, is that you will have plentiful access to fireworks to really make your wedding evening sparkle.
Still on edge about having a Forth of July wedding/Summer wedding? Lets talk color palette. Red, white and blue decor is going to be extremely easy to come by. I know craft and hobby stores usually have a huge sale on holiday decor so definitely head into your nearest store and snag those deals! What about food? We all know everyone loves a good backyard bbq for this holiday so why not give in and give your guests just that! See if there is a awesome bbq joint willing to cater your wedding (now you do not have to worry about your groomsmen burning down the venue).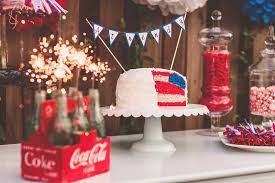 Summertime is supposed to be fun. Weddings are supposed to be fun. When planning all of the details for your big day do not forget to use your resources! If friends offer to help out with something, let them! Take a load off of your "to do list". Don't forget your professional help either! Rose Tuxedo is a great place to start. They have 3 family locations through out the Phoenix area. Let them help with getting the men looking their best while the women focus on their own details! Within no time, you are going to have the best Forth of July wedding/Summer wedding planned ever! Call us now for our Summer Tuxedo Rental Special $79.95 10 styles complete, designer Tuxedo coat, slim fit tux pants, 1000's of Vest and Ties and Bows to choose from. www.rosetuxedo.com Inexpensive Suit rentals at Rose Tuxedo. 85029