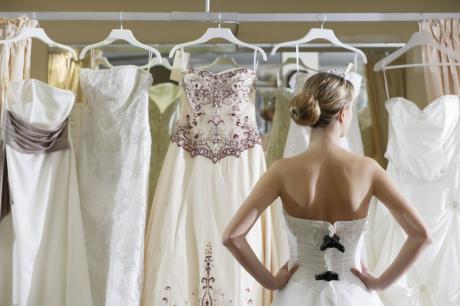 Summer is a wonderful time for a wedding, but not every couple has the funds for an extravagant event with crystal drink ware, high fashion dresses, and fancy venues. Getting married on a lower budget shouldn't mean you make a ton of sacrifices, it just means you have to think smart and make the most out of what is easily available to you. Today we'll give you some ideas to make your wedding extra special without taking out thousands of dollars in loans! Your wedding doesn't need to cost as much as your home!
Rent the Tuxedos: This may seem obvious to some, but rented tuxedos from the right shop (like Rose Tuxedo) can save you and your partner a fortune! Our high quality suits and tuxedos can match any budget without sacrificing style and comfort. Choose from a wide array of colors and styles to look like a million bucks!
Hire Students: For photographs, live entertainment, hair, and makeup you can usually find students who will work for much cheaper than professionals without sacrificing quality. You also may have some friends who can help out as well for nearly anything from photos to floral arrangements.
Get A Friend Ordained: For a small fee and with very little effort, nearly anyone can become an ordained minister to perform perfectly legal marriages! This can save you money on booking a priest, pastor, or minister and you can get someone important to you and your future spouse to perform the ceremony.
Borrowing: For jewelry and other accessories, or even center pieces, you may be able to find friends, relatives, or neighbors who have pieces you are looking for to save a little bit of money.
Go Simple: Some venues will be so beautiful you may hardly need to decorate– especially for the ceremony. Outdoor weddings near gardens or water features can make for a memorable wedding.
Choose Dates Wisely: A lot of people want to get married on the weekend (especially Saturdays) but choosing a weekday, or otherwise uncommon date, may save you a lot of money in booking the venue.

wedding dj

DIY: Flower arrangements, center pieces, invitations, and other decor can be pricey! Pinterest is full of great DIY ideas to make great pieces or how to re-purpose things you already have to decorate your wedding. You can even start a garden when you get engaged and tend it throughout your wait for the wedding and use those flowers for the bouquet or decorative pieces and they will be cheaper and more meaningful.

Budget, Out of Season, and Gently Used Gowns: Every bride deserves to feel special, but wearing a dress that costs as much as a vacation but you can find barely worn (or, sadly, never worn) gowns on consignment, in thrift stores, through friends, or online! If it doesn't fit quite right you can find a tailor to fix it up and no one will know you spent next to nothing on it.
Get Some Help: If you have friends or family members who love to cook or bake you may want to consider having them help out with the food! Catered food and wedding cakes can cost a pretty penny.
Make your special day memorable without breaking the bank. If you have a high budget and it's not going to bankrupt you, go for it! But you don't need to put off such a special event so far ahead because you can't afford everything brand new and from the most famous caterers around.