It's not just enough to put on the tuxedo , you also must adorn yourself with accessories to get the maximum value of putting on a tuxedo . A tuxedo rental that doesn't stock tuxedo rental is not worthy of the name: A reputable tuxedo rental service.
Accessories to Go with Your Tux
When it comes to wearing a tuxedo, men need to look dashing and smooth so that they can attract the opposite sex. No matter what event you are wearing a tuxedo to it is really a clever idea to look your best. Using accessories, you can boost your appeal in no time.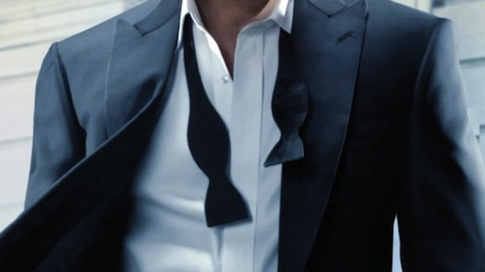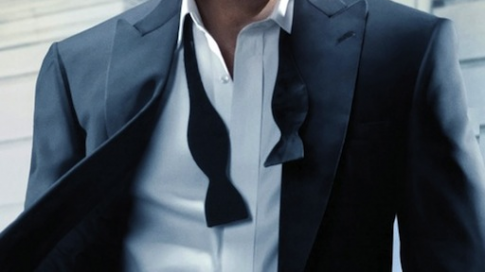 But how do you accessorize a tuxedo? When do you know too much is too much? Compared to women, men cannot just choose any type of accessory and add it to their tuxedo. Instead of this, they need to carefully assess whether the accessories they are using is a good idea for the tuxedo they chose to wear.
Here are some important things you need to know when deciding which accessories to use with your tuxedo:
First things first: What does your invitation say?
One of the most important things you have to remember about wearing a tuxedo is that they are not always the same. Trivial things like 'White Tie' or 'Creative Black Tie ' mean something when dressed in a tuxedo. In the very simplest form of the word, you have to follow what is written on the invite. So if you received an invitation for a 'White Tie' event, this plainly means you have to wear a white tie.
Should you use a bow or a tie?
After you have determined what type of event you have been invited to, your next pick will be between a bow and a tie. For formal events, the usual pick is a bow tie; just make sure that you don't use the clip-on. Meanwhile, if you decide to wear a tie, it's best that you use a plain, black silk tie with your tuxedo. Don't go for striped or patterned tiles, as they are usually associated with work.
Appropriate jewelry pieces for men
The best and most appropriate jewelry you can use with a tuxedo is a classic style watch. Make sure that you avoid using the rubber and digital watch you use when you're at doing some sports. Instead, opt for a slick watch with a black leather band. This will complete the look of your tuxedo for any occasion!
Compared to women, men do not need to wear too many accessories with a tuxedo. The simple it is, the better the appeal. As long as you wear a smooth, wrinkle-free tuxedo and brush your hair, you can already make the ladies swoon!
Check out our available tuxedo rentals that you may use for a special occasion. Follow our above-mentioned tips to ensure that you look smooth and suave with your rented tuxedo!
Where Should You Get the Best Tux Accessories?
If you live in Arizona, get your tuxedo accessories from Rose Tuxedoes. Whether it's a wedding, a dinner party or prom, you need to rent or buy your accessories from a reliable tuxedo rental agency. If you're in Arizona, make an appointment with Rose Tuxedo. We understand that the best fit for you doesn't just depend on the size. The quality and matching accessories matter too.
1. We know your needs
Rose tuxedo is in your neighborhood if you're around Phoenix or Arizona. It is family owned. Because it's a local business, it keeps the community connected. Because it focuses on the community, it understands their needs. Rose tuxedo has been in business for over 30 years. So, it's safe to say they know what you should wear to prom or weddings in Arizona and even around Phoenix. They are even known for formal attire for the seasons. We will answer the questions you have about your formal clothes.
2. We are affordable
If you do business with us, it's guaranteed you'll save some money. That's one of the advantages of patronizing your neighborhood business. "You sure will love the way you save". If you have been to one of our stores, you must have heard someone say that. Well, that's true, our aim is to make you fashionable and still save you some money. If that isn't cool, I don't know what it is.
3. We will not rest until we find your perfect fit
Size, quality of material, and accessories are important to get the best fit for you. That is not a problem for Rose Tuxedo. We have our own warehouses with an inventory of accessories, tuxes, and suits . So, we will make sure the best fit for you is delivered. Rose tuxedo will go the extra mile to get you what you want, at a price you can afford, and deliver it to you at the agreed time.
4. It's easy to find our outlets or call us
You can reach us from the comfort of your home. Simply reach and go to service@rosetuxedoaz.com. We will answer the questions you have about your formal wear. If you are in Phoenix or you live around, our stores are strategically located in areas you can easily access. So, call them, tell them what you want, and they'll have it delivered to you.
5. Lots of customers love us
As I pointed out earlier, reliability matters. You know how reliable an agency is from customer feedback and overall reputation. What reputation does Rose Tuxedo have? Rose Tuxedo is rated on Wedding Wire and was voted locally Best Place Rent a Prom or Wedding Tuxedo, three years in a row from the Readers' Choice Awards.  Rose Tux was also voted Arizona Bride's "Best of 2013—Favorite Local Vendor for Grooms Tux, Prom Tux, and Wedding Tux. That's not a bad reputation.
We'll be happy to assist you in getting the right accessories to complete your outfit, so you can look your best. Enjoy the confidence of a completely amazing outfit with a budget that doesn't hurt.