Tuxedo shop get's creative in Phoenix Arizona to help draw customers to their business.
Lot's of small business owners are having to come up with creative ways to bring more business to their front door. With Amazon delivering everything from Apples to beds how does a small business compete in this crazy market?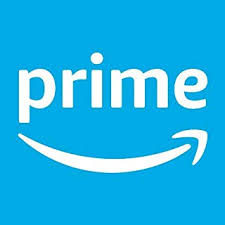 Well, one small business has come up with a way to try and attract more tuxedo rental customers by offering their 2 Airbnb homes that the owners have to their Wedding parties guest. Rose Tuxedo advertising says "reserve your Tuxedo and Suit rentals early" and ask if our Airbnb homes are available for your guest coming to town. It goes onto say, great discounts for those that book their wedding party early with Rose Tuxedo . They have 3 valley Tuxedo locations in Arizona so this should be a nice draw for some. Lot's of weddings in Arizona during the cooler months and lots of guest making the trip to be apart of their friends and family's weddings and quinceaneras.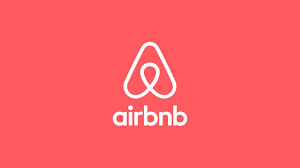 Airbnb's have become a great way for travelers to save money on their vacations. Hotels have been the traditional places that travelers and guest have stayed. Some Wedding parties even make room at their homes and friends and families. But Vacation rental homes are a great way for large families and friends to stay and save money. And with lots of amenities that hotels and resorts don't offer. Close to shopping, open spaces to relax and enjoy your time in town, and not be sitting in a hotel room. Some Vacation rental host even offer their guest coffee, fast wifi, pools and pet friendly so you can bring Rover. The savings extend even further when you think about all the meals you can cook at the house and save by not eating out everyday.
As the retail and business landscape keeps changing with all the online options to buy things, small business has to be creative in more ways. Besides being able to offer the best customer service and products at great value. How can you get your hair cut online or workout at a gym? You can probably have your dry cleaning delivered online and maybe even clothes altered but there is nothing like helping out your local small business giving them business and the one on one that comes with it. And speaking of having products delivered to my house, my Groom's Tuxedo is one thing I don't want showing up in a box all wrinkled. Plus I would be worried on week that the tuxedo didn't get lost along the way.
I have never stayed in a Airbnb vacation rental home but most of my family and friends have and they have really enjoyed the experience. So next time you need a tuxedo or suit rental in the Phoenix, AZ area stop by a Rose Tuxedo. Even if you don't have a wedding party or quince party coming to town. This is the kind of creative business place that we should all appreciate. If their normal Airbnb rates are $100 a night for a 3 bedroom 2 bath house with a pool located in the heart of Phoenix. And for Rose Tuxedo customers that register their wedding with them they get if for $60 a night that is some great savings. It's a win win for everybody. I would register early to make sure I can reserve dates for my guest and save them on their trip to my wedding. Not to mention they have great prices on their Wedding suit rentals for your Grooms Tux and your Groomsmen suits. With all their inventory local and expert tailors at each location. They even have ladies Tuxedos and Home of the Western Tux.
If you hear of any other small businesses offering great savings and ideas to their customers please reach out to me personally and share. I would love to hear about them and share with everyone. asbrocca4@aol.com If you can't beat companies like Men's Wearhouse with their advertising dollars and you can't join them you better be creative and maybe out Airbnb them. Travel safe and always support local business when you can or someday their won't be many left.